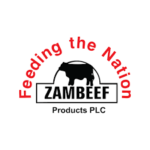 Zambeef Products PLC
Zambeef Products PLC ("Zambeef") is the largest integrated cold chain food products and agribusiness company in Zambia and one of the largest in the Southern Africa; which gives our employees a sense of pride. Zambeef attaches great importance to the development of its employees. The Company offers opportunities for all to learn develop and grow, whilst offering challenging career opportunities for lateral or vertical advancement. We are therefore inviting applications to fill the following vacant positions:
JOB TITLE: SOFTWARE APPLICATION SUPPORT (x2)
The successful candidates will responsible for the below:
Monitoring and managing IT helpdesk calls and providing answer to end users by identifying issues and guiding through corrective procedures.
Installing hardware and software for the end users and training System Users.
Escalating unresolved issues quickly to the appropriate personnel.
Managing system data entry work in the software as delegated.
Training end users on POS software and other software used by the business from time to time as required.
Implementing different software modules at different locations as and when required.
Working on different in-house software projects/BI reports.
Developing documentation for different software processes for end users.
Creating of approved account/supplier codes as required.
This job is particularly suitable for candidates who meet the following requirements: –
Grade 12 certificate with minimum 5 credits.
Degree in Computer Information, Computer Science or related field
Minimum 2 years' experience in installing and configuring of business software, knowledge of POS software and ERP system and functional knowledge of different ERP modules like – inventory, accounting.
Preferably Evolution Pastel accreditation.
Possession of a valid driver's license.
SUBMISSION OF APPLICATIONS
Interested persons should forward their applications, curriculum vitae and copies of their qualifications to the undersigned not later than Tuesday, 30th March, 2021.
The Group Head – Human Resources
Zambeef Products Plc
Private Bag 17
Lusaka.
Email address: [email protected]
(Only shortlisted candidates who meet the requirements will be communicated to). Zambeef Products PLC values gender diversity in the recruitment process as we promote gender equality.