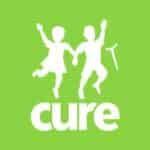 JOB ADVERT
Beit CURE Hospital is a children's charity hospital founded by a Christian Mission Organization, CURE International.  We specialize in the surgical treatment of disabilities in Orthopedics and ENT. Position Details:
Social Worker
Reports to:  Spiritual Director
Location:     Lusaka
Responsibilities 
Conduct socioeconomic assessment of all new patients and families (Guardians)
Educate patients, caretakers and organizations (if applicable) on the hospital, its operations and expectations of them
Educate patients, caretakers and organizations on the requirements of their care (Transport  and rehab care)
Work with Spiritual Centre and Nursing staff to provide spiritual and psychological support to patients and caretakers
Provide spiritual and psychological support to patient and caretakers whenever necessary
Work with Ward staff and Out Patient Department (OPD) to ensure proper discharge planning is done.
Develop and implement an effective follow-up program to track discharged patients in assigned areas(s) and create relevant reports
Tracking patients treatment progress.
Write and send at least two  Bed Sponsorship Stories and Patient Stories to CURE  HQ every week
To follow up on patients seen in CURE mobile clinics and facilitate their coming to Hospital as scheduled.
To secure discharged patient's data for ease tracking and follow up.
To coordinate with Head of Physiotherapy and Out Patient to ensure patients treatment requirements (crutches, walking frame, sitting chair, shoes) are met
Develop and network with partners both within and outside Lusaka who will meet the patient's social needs that Beit CURE Hospital does not provide.
To produce monthly reports on followed up patients.
To perform any other duties as assigned by the supervisor.
Job Requirements
Completed Degree/ Diploma in Social Work, Social Services or related discipline.
Experience as a Social Worker, preferably working with families and children
Computer knowledge in MS Applications, e-mail and internet systems preferred
Ability to work in and contribute to a team building environment
Ability to establish priorities and proceed with objectives with minimum supervision
Ability to handle confidential documents or material in an appropriate manner
Experience in interviewing clients, collecting and assessing date
Exhibit high qualities of honesty and integrity when handling hospital resources
Application Instructions:
All Applications to be submitted via email to:  [email protected]
Indicate position applied for in the subject matter failure to which may disadvantage you to be shortlisted.
Only shortlisted candidates will be contacted.
Address:
The Human Resources and Administration Manager
Beit CURE International Hospital
Box 36961
Plot No. 34872a Great North Road
Find Zambia Jobs – The best job board for Jobs in Zambia