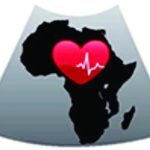 Website Association For Life of Africa
A social worker should be able to help children cope with the challenges they are facing in their lives.
Duties & Responsibilities
Typical job duties include the following:
Providing mental health counseling to children individually , groups or families
Researching and advocating for appropriate public assistance resources for children
Communicating with children care teams
Providing crisis intervention as needed
Referring children to appropriate treatment centers, as may be needed
Ensuring that all case files, and other records, strictly comply with policies, regulations, and procedures
Coordinating treatment planning and maintaining ongoing contact with children
Actively participating in ongoing training as needed in order to meet all certification standards and credentialing policies
In general, as a social workers you should be able to help children assess and solve problems in their lives. These challenges range from physical and mental illness to child care and crises such as domestic violence. Additional duties may be assigned to you depending on the need at that time
Skills & Competencies
Service Orientation: A strong desire to help children is essential.
Active listening: You must give children your full attention whenever meeting with them.
Verbal communication: Children will be depending on you to convey information to them, their families, and other service providers.
Interpersonal skills: In addition to listening and speaking skills, you also need social skills so you connect with children.
Time management and organizational skills: Given the large caseload that most social workers have, these skills are essential.
Critical thinking: You must be able to weigh the strengths and weaknesses of alternative solutions when helping children solve problems.
Qualifications
Female.
35 years and above.
Computer literate.
Team player.
Disaster management is an added advantage.
Education and experience:
Bachelor's degree plus at least three years of related experience preferred.
The ideal candidate should have at least 3 – 5 years of experience working in a similar role.
Knowledge and understanding: broad knowledge of social work issues and trends across the field.
Strong written/oral communication skills.
Comfortable with public speaking and meeting facilitation; and
Ability to write impeccably
If you meet the above requirements, send your CV, cover letter and other credentials to [email protected].
This jobs is full-time and sometimes include work on weekends, evenings, and holidays. You may also be required to be on call sometimes.
Closing date: 11th February, 2022