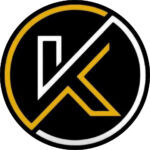 Kwacha Loans
We are looking for a talented Social Media Manager to join our team at Kwacha Loans. Responsible for the creation of unique content that aligns with the diverse audience types. Your role will also include social media advertising, lead generation and engagement with our followers. Proven track record in handling social media presence ensuring high levels of web traffic and customer engagement.
Minimum 3 years experience in social media marketing.
Essential skills required:
Writing and execution of content plans across all social media platforms to help Kwacha Loans reach its overall marketing objectives (Facebook, Twitter, Instagram, Pinterest, LinkedIn, Adhoc Youtube and weekly Blogs).
Expertise in multiple social media platforms
 Social media advertising and budget management/tracking
 Ability to deliver creative content (text, image and video)
Familiarity with online marketing strategies and marketing channels
In-depth knowledge of SEO, keyword research and Google Analytics.
If you have experience with the following it would be highly beneficial: HTML5, Photoshop.
Please submit CV and Portfolio in PDF format or online link/s. Only CVs with portfolios submitted that comply with the requirements will be considered.
Find Zambia Jobs – The best Job board for jobs in Zambia