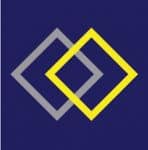 Securities and Exchange Commission (SEC)
The Securities and Exchange Commission (SEC) is a statutory body established under the repealed Securities Act, Cap. 354 of the Laws of Zambia and whose existence is continued under the Securities Act, No. 41 of 2016 to regulate and develop the Zambian Capital Markets. SEC is responsible for, inter alia, licensing of financial intermediaries and securities exchanges, the registration of securities such as debt and equity instruments and authorization of collective investments schemes.
The Securities and Exchange Commission is hereby inviting applications for internship for a Website Developer & Digital Marketing Specialist to work with the IT team, as well as Market Development Team at SEC for a period of three months.  The internship will accord a rare privilege to be part of the team that will among other things, uplift the SEC website, develop digital marketing campaigns across multiple social media platforms and manage the day-to-day media activities for our clients. The Website Developer & Digital Marketing Specialist INTERN will have the opportunity to apply their skills and creativity as part of the team tasked to revamp the corporate image of the SEC. To this end, the Task Team will require to develop and implement a strategy whose objective will be to achieve the foregoing and thus enhance the SEC's communication with the diverse key stakeholders using digital means.
RESPONSIBILITIES
Key responsibilities include the following, among others:
Champion Website Designing and Social media Management
Assist in development and implementation of a strategy for Digital Presence, and influencer marketing.
Assist in the development of marketing campaigns for placement across all social media platforms
Assist with management of the Commission social media pages/chats – ensure healthy relationships with bloggers, content creators, and Brand influencers.
Assist review effectiveness of the digital strategies and make recommendations on how best to maintain high levels of outreach activity on the various platforms
REQUIRED SKILLS & COMPETENCES
Hands-on training with Website Designing, graphics designing and Social media Management (ensure to share evidence of training and works done in the past if any)
Creative; ability to brainstorm creative ways to engage the Commission's stakeholders
Comfortable working both independently and as part of a team.
Basic knowledge of Photoshop, InDesign, or any other design tools a plus, but not required.
Basic knowledge of content management systems e.g., WordPress
Effective and strong verbal and written communication.
Strong project and time-management skills.
Team player and able to work in a cross-functional environment.
Highly organized and detail oriented.
Any relevant qualification in website development, coupled with working knowledge or qualifications in digital/ social media marketing, Communications, PR, or other relevant qualification.
Experience in website development and social media marketing / digital marketing is an added advantage.
Interested candidates should apply by sending Cover letter and CV to [email protected] not later than 26th January 2021.