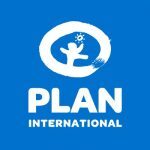 Organization Background
Plan International is an independent development and humanitarian non-governmental organization that advances children's rights and equality for girls.
We believe in the power and potential of every child. But this is often suppressed by poverty, violence, exclusion and discrimination. And its girls who are most affected. Working together with children, young people, our supporters and partners, we strive for a just world, tackling the root causes of the challenges facing girls and all vulnerable children.
We have been building powerful partnerships for children for 80 years, and are now active in more than 70 countries. Child protection is key in all that we do.
Working in Zambia since 1996, Plan International Zambia's development and capacity building programmes focus primarily on Education, Health, Water and Sanitation, Economic Security and Youth Empowerment, including Child Protection and Participation. Plan International Zambia has Programme Areas (PAs) in; Central, Luapula, and Eastern Provinces including in Lusaka, where the Country Office is located
We are looking for experienced and vibrant self-starters to fill the following positions under the Early Childhood Development (ECD) Community Insaka – Young with Potential Project, Global Partnership in Education (GPE) and the European Union (EU) Women Empowerment and Micro Small Enterprises Support – Zambia Project:
SOCIAL BEHAVIOUR CHANGE COMMUNICATION EXPERT – (X1)
Position Description:
The Social and Behavioral Change Communication (SBCC) Expert will be responsible for providing overall technical assistance for the design, implementation, monitoring and evaluation of SBCC strategies. The incumbent will also be tasked with  building the capacity of the INSAKA Project staff, partners and their frontline workers in SBCC. S/he will ensure the utilization of best practices, development of effective SBCC strategies, frameworks, tools and materials for Improving gender responsive, nurturing care and nutrition practices for Children under five (5) and adolescent Mothers interventions. Under the guidance of the Education Programs Manager and with support from the INSAKA Project Manager, the Social Behavioral Change Communication Expert will also represent Plan International at meetings with stakeholders.
Responsibilities: 
Develop and refine as needed, all relevant SBCC related tools, messages and materials on ECD for use by frontline workers in close collaboration with technical staff, stakeholders, and donors.
Participate in preparation of work plans and budgets, progress reports, monitoring and evaluation of the project to ensure consistency with the Project's strategic direction and priorities.
Lead efforts to build capacity in the design and implementation of sustainable, high impact, and high-quality nutrition SBCC programs.
Contribute to documenting experiences, success stories, preparing reports, presentations, briefs and articles for publication.
Ensure the effective use of SBCC approaches; interpersonal, media and community mobilisation to bring about the desired nutrition outcomes.
Work closely with the partners at the National, Provincial, District, and Community level to identify key gaps, best practices, and promising new approaches for nutrition SBCC.
Ensure timely, quality delivery on assigned activities, including management of budgets related to SBCC activities.
Represent the INSAKA Project at SBCC related Coordination meetings such as Nutritional Advocacy and Communication Technical Working Group and other meetings relevant to health.
Ensure effective partnership, networking and coordination/collaboration with government, NGOs, United Nation (UN) agencies and other international partners in the planning and implementation of the INSAKA project SBCC activities.
Demonstrate commitment to Plan's Child Protection policy through implementing the policy in its entirety, and report any actual or potential risk situations by following the reporting procedures.
Ensure equal participation and benefit of boys and girls and children with disabilities in all phases of programme/ project implementation.
Ensure sufficient budget and resources are allocated for gender equality activity in their respective annual plans and project activities.
Support partners in understanding Plans' gender equality strategy, program criteria and capacity building activities on gender as part of the regular work at field level.
Ensure the representation of Plan Zambia for gender equality perspectives.
Educational Qualifications and Experience
Minimum of a Bachelors' Degree in Communications, Marketing, Social or Behavioral Sciences, Public Relations, Public Health, or related fields; or equivalent experience in public health and behavioral change communication.
Master's Degree in public health or related fields a plus.
At least 5 years' of relevant experience is required.
Computer literate with proficiency in basic software.
Experience in planning and facilitating trainings.
Experienced in delivery of programs in behavior change communication, community engagement and capacity building.
Experience in participatory approaches for community mobilization.
Excellent interpersonal, teamwork, and supervisory skills.
Understanding of the health and Education system in Zambia.
Conceptual thinker with excellent follow-through and organizational skills.
Experience of managing projects for major donors and experience of working with international NGO, UN or donor agencies.
Strong organizational and problem-solving skills and the ability and commitment to work concurrently on multiple priorities, deadlines, and deliverables.
Competencies:
Supportive, versatile and decisive
Able to prioritize work effectively;
Promotes innovation and learning;
Results focused;
Works independently;
Respect, integrity, commitment to excellence, adaptability, able to perform under stress, communicating effectively.
To apply, kindly send through your application letter, copies of NRC, Qualifications and CV, indicating day time telephone and/or mobile contacts clearly stating the job title of interest to [email protected]. Kindly note that only candidates who meet the above specifications and competencies should apply and applications should reach the undersigned not later than 23rd May, 2021, only shortlisted candidates will be contacted.
All Applications should be addressed to;
The Country Human Resource Manager
Plan International Zambia
Private Bag 518X
Plot 87A Kabulonga road
Kabulonga.
LUSAKA.                   
We provide equality of opportunity and will not tolerate discrimination on any grounds. We foster an organizational culture that embraces and exemplifies our commitment to gender equality, girls' rights and inclusion while supporting staff to adopt good practice, positive attitudes and principles of gender equality and inclusion.