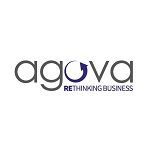 Job Description:
The role of SME Development Specialist will be to lead and oversee key project activities and ensure successful completion of project objectives.
Tasks include (but are not limited to:
Ensuring successful delivery of key project objectives within set timelines and budget;
Development and management of project work plans, budgets and management of project timelines and deliverables;
Recruitment and oversight of key project stakeholders;
Coaching, mentorship and training of selected Business Advisors on business management skills, supporting SMEs in their cohorts to reach project objectives. These business advisors will be working directly with SMEs to improve and strengthen their business practices and product competitiveness;
Providing line management and support to the Agova Junior SME Specialist working on the project when required;
Working with the Client to ensure incorporation of all project objectives and requirements;
Management of the relationship with project stakeholders – Corporates, NGOs, SMEs – to ensure client satisfaction and clear lines of communication;
Reviewing key deliverables before it is submitted to clients to ensure high-quality of work and adherence to Agova standards;
Oversight of client project work which can include consultants' and technical experts' work;
Reporting to Agova's Director of Consulting and Client Relations on progress of all project work;
Required Skills:
A relevant four-year Bachelor's degree (ideally a Master's Degree);
Eight years of relevant work experience, ideally in both private and public sectors, including experience working with NGOs (experience with USAID preferred);
Experience working with SMEs, especially in the agriculture sector is essential;
Experience mentoring, training and coaching is essential;
Ability to work independently and as part of a team;
Experience in business development, strategic planning and management;
High level of business acumen required;
Experience managing multiple deliverables and priorities at once, within strict timelines and under 'high-pressure' environments; a certificate in project management is desirable;
Experience in financial management, financial planning and/or accounting is preferred;
Interest in "Shared Value" (businesses solving social/environmental challenges by reshaping their business strategy);
Experience in client-facing roles, interacting with senior and executive levels of staff;
High-level of computer literacy with a solid command of Microsoft Office suite;
Strong analytical and problem-solving skills;
Has leadership experience and demonstrated ability to take initiative;
Ability to design and implement work plans, within set timelines;
Ability to travel around Lusaka/Zambia (when required).
Agova Offers:
A manager to support the person in their day to day work;
A competitive gross salary which includes housing, lunch, transportation and communication allowances;
Health insurance package;
Training program to develop key personal/professional skills which involves 1-2 trainings per quarter;
Participation in Agova's team building and social events;
Possibility of contract extension if the person is the right fit for Agova.
Application Process:
If you are interested in a challenging but rewarding experience, please follow the
following steps:
(a). Your professional CV (MAXIMUM 2 pages with 2 valid references including their updated email addresses),
(b). A cover letter, and
(c).  A copy of your degree(s).
Find Zambia Jobs – The best Job board for jobs in Zambia