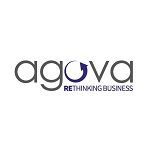 Agova Zambia Ltd.
Location: Lusaka, Zambia
Contract Length: 12 – 24 months
Remuneration: Ranging from K25,000.00 – K35,000.00 determined based on level of experience and expertise
Background: Agova is an impact-driven consultancy that finds business value in addressing social challenges. Since 2014, Agova has been delivering management and technical advice to actors in the business sector in Zambia to develop business models and norms that increase economic, social and environmental prosperity. We aim to leverage capital, data and innovative ideas to develop a sustainable form of poverty reduction; one that focuses on creating win-win, or 'shared value', business models within our client organisations such that commercial imperatives can be whilst improving the livelihoods of their low-income customer and supplier segments. Agova has been registered in Zambia since August 2014 and has been a venture supported by Engineers without Borders since 2011.
Job Description: Agova is looking for a dynamic, high performing individual to fill the role of SME Development Specialist on a 4-year client project. The purpose of the project is to support the growth of agricultural SMEs in Zambia by addressing their key constraints that these SMEs face in terms of access to finance, business management skills, use of improved technologies, and access to markets. By addressing these constraints, the project seeks to increase SMEs' competitiveness, revenue and ability to create new jobs. Over the life of the project, Agova will work with approximately 300 SMEs across different value chains in the Lusaka, Central, Eastern and potentially Southern provinces to strengthen their business practices and ultimately, increase their revenue and profits. The role of SME Development Specialist will be to lead and oversee key project activities and ensure successful completion of project objectives.
Tasks include (but are not limited to):
Ensuring successful delivery of key project objectives within set timelines and budget;
Development and management of project work plans, budgets and management of project timelines and deliverables;
Recruitment and oversight of key project stakeholders;
Coaching, mentorship and training of selected Business Advisors on business management skills, supporting SMEs in their cohorts to reach project objectives. These business advisors will be working directly with SMEs to improve and strengthen their business practices and product competitiveness;
Providing line management and support to the Agova Junior SME Specialist working on the project when required;
Working with the Client to ensure incorporation of all project objectives and requirements;
Management of the relationship with project stakeholders – Corporates, NGOs, SMEs – to ensure client satisfaction and clear lines of communication;
Reviewing key deliverables before it is submitted to clients to ensure high-quality of work and adherence to Agova standards;
Oversight of client project work which can include consultants' and technical experts' work;
Reporting to Agova's Director of Consulting and Client Relations on progress of all project work;
Required Skills:
A relevant four-year Bachelor's degree (ideally a Master's Degree);
Eight years of relevant work experience, ideally in both private and public sectors, including experience working with NGOs (experience with USAID preferred);
Experience working with SMEs, especially in the agriculture sector is essential;
Experience mentoring, training and coaching is essential;
Experience in business development, strategic planning and management;
High level of business acumen required;
Experience managing multiple deliverables and priorities at once, within strict timelines and under 'high-pressure' environments; a certificate in project management is desirable;
Experience in financial management, financial planning and/or accounting is preferred;
Experience in client-facing roles, interacting with senior and executive levels of staff;
Interest in "Shared Value" (businesses solving social/environmental challenges by reshaping their business strategy);
High-level of computer literacy with a solid command of Microsoft Office suite;
Strong analytical and problem-solving skills;
Has leadership experience and demonstrated ability to take initiative;
Ability to work independently and as part of a team;
Ability to design and implement work plans, within set timelines;
Ability to travel around Lusaka/Zambia (when required).
Agova Offers:
A manager to support the person in their day to day work;
A competitive gross salary which includes housing, lunch, transportation and communication allowances;
Health insurance package;
Training program to develop key personal/professional skills which involves 1-2 trainings per quarter;
Participation in Agova's team building and social events;
Possibility of contract extension if the person is the right fit for Agova.
Application Process:
If you are interested in a challenging but rewarding experience, please follow the following steps:
1. Fill in the following survey: https://forms.gle/GyhujTuQuZkm6in8A
2. Then, send in only the following documents to [email protected] with the subject line 'SME Development Specialist"'. Please address email and cover letter to Ms. Muyangana by Sunday 10th October, 2021. Please ONLY attach the following;
a. Your professional CV (MAXIMUM 2 pages with 2 valid references including their updated email addresses),
b. A cover letter, and
c. A copy of your degree(s).
Please note: Due to the expected high volume of responses, applications that do not follow the above instructions will not be considered.