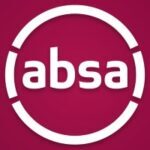 Bring your possibility to life! Define your career with us
With over 100 years of rich history and strongly positioned as a local bank with regional and international expertise, a career with our family offers the opportunity to be part of this exciting growth journey, to reset our future and shape our destiny as a proudly African group.
Job Summary
To provide banking services accurately and timeously through the execution of predefined objectives as per agreed standard operating procedures (SOPs). Selecting this role has a compensation & benefit impact in TZ (NBC), Botswana. Please contact Reward for details.
Job Description
Customer service: Deliver customer service at first point of contact | Capturing financial transactions: Capture all financial transactions on the Bank system and ensure that all transactions are properly authorised by a mandated official before finalising the processing | Fraud prevention: Identify potential fraudulent transactions and report these and other suspicious transactions as per the Money Laundering control framework to management | Capture customer data: Update demographics such as address changes, name changes and standing order instructions based on information supplied by customer.
Education
Higher Certificates and Advanced National (Vocational) Certificates: Business, Commerce and Management Studies (Required)