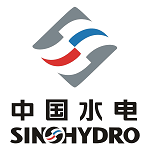 Sinohydro Zambia Limited is looking for a reliable Site Manager for our project in Northern and North western province. The site manager will be responsible for planning the work and buying materials needed for the power-line project.
Job Title: Site Manager
Duties and Responsibilities
The site manager will be managing the construction site, inspecting work, checking materials and supervising the labour force.
Prepare site reports this includes working with architects, engineers and surveyors.
Reviewing the project in-depth and estimate cost.
Problem solving
Meet contractual conditions of performance
Review the work progress on a daily basis
Analyse, manage and mitigate risks
Insure quality construction standards and use of proper construction techniques
Carry out safety checks and sort out any problems which could which could hold up work as they arise.
Requirements
Proven work experience in construction management
Advanced knowledge of construction management especially for power-line projects
3 to 5 years of work experience
Bachelor's degree in engineering or related field.
Applications with detailed Curriculum vitae and credentials should be sent to the:
Human Resources Manager
Sinohydro Zambia Limited
Email: [email protected],
Closing date: 14th April, 2021