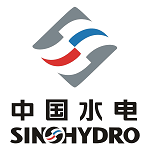 Sinohydro Zambia Limited
Site Foreman
Job Description
Sinohydro Zambia Limited is seeking the services of a Foreman who will be responsible for dealing directly with customers, such as Sub contractors, Employees, Site Engineers/Managers He/She may be responsible for some customer service duties as well as project management.
Duties and Responsibilities
Plan, implement and manage construction tasks in accordance with priorities and goals
Produce employee and project schedules
Manage and monitor employee attendance and work
Adhere to relevant safety regulations
Manage and guide the use of machinery and equipment
Peacefully resolve any emerging problems and issues
Allocate and delegate responsibilities
Supervise, train and give feedback to workers
Ensure labor and other resources necessary
Prepare and present progress reports.
Requirements
2 years of experience in construction management
Excellent knowledge of construction operations and equipment
Experience and knowledge in Road Constructions.
Email CV & School credentials to: [email protected]
Closing date: 15th April, 2021