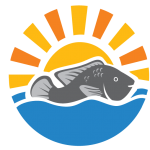 Yalelo is Seeking a skilled Site Electrical, Instrumentation and Automation Engineer (EIA) is responsible for all the electrical and instrumentation and control activities.
Location: The role will be primarily based in Siavonga at our Production plant.
The Right Fit candidate will be responsible for;
Leading the team in resolving instrument, control & electrical technical issues.
Coordinating the efforts of sub-contractor(s) in his area of specialty, ensuring that the contractor performs diligently all his/her obligations under the contract (quality, schedule, and cost).
Maintaining logs and verifying all items are correct prior to pre-inspection
Assisting in developing the annual and multi-year electrical plan, ensuring that the annual plan is correctly inserted into SAP,
Checking the electrical spending using SAP, and ensuring jobs adhere to planned cost and timeline.
Initiating the participation of the various internal areas/ groups, ensuring that input to the contractor(s) is adequate and timely, and in accordance with the roles & responsibilities.
Providing direction on electrical scope and requirements to the suppliers based on specifications included in the procurement agreement.
Complying with the completed inspection report in a timely manner.
Providing technical assistance during construction, pre-commissioning, commissioning, and start-up
Communicating issues, questions, or concerns to supervisors/engineering manager and implementing contractor.
Ensuring that the manpower, equipment, tools, materials, and design necessary to support your schedule will be available.
Must Have:
Bachelor of Science degree in engineering (Electrical, Electronic, Instrument/Control preferred)
EIZ Membership
Experience in automation and instrumentation systems -including considerable practical experience in design and troubleshooting of electrical and instrumentation systems for onshore and offshore facilities
5 Years of Experience in a similar role
Experience of working as part of a multi discipline team for facilities engineering projects
Experience working in an FMCG Industry is an added advantage.
If this is YOU, Yalelo wants to hear from you today!!!