Full Time
Applications have closed.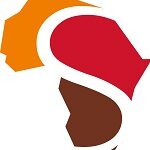 Simbisa Brands Zambia Limited
Working under the supervision of the Operations Manager, the Shop Manager will have to plan, organize, direct and control the daily business running of the shop to the satisfaction of the customers and ensuring that sales are maximized, hourly budgets are achieved, brand integrity is maintained, set housekeeping and hygiene standards are maintained, and targeted profitability is achieved.
The key responsibilities for this role include but not limited to the following:
Determines shift stock requirements for issuing
Physically checks kitchen stocks against the previous shift's closings
Opens all general paperwork in preparation for the day
Reads all communication in the report book (or diary, whichever is the case) from the previous shift and actions were necessary
Ensures daily that cash takings are well looked after and safely banked every shift as per the set procedure
Ensures daily that trading hours are adhered to and that the shop is never left without management
Should account daily for any stock and monetary discrepancies that may occur to ensure the safety of all assets through personal strict adherence to end-of-day closing down procedures
Checks staff arrival times and conduct a team briefing and hygiene check and that all staff reports on duty on time in neat and complete uniforms
Ensures the availability of all menu items at the time of opening the shop (100% menu offering)
Coordinates all issues in the kitchen and action any unavailable stock
Conducts machinery and equipment checks to ensure all assets are operational and have no built-up of dirt or grease. Action where necessary. (Follow preventive maintenance schedule)
Ensures all repairs and maintenance requirements are identified and auctioned accordingly. (All critical repairs to be actioned within 48 hours)
Prepares for the peak period
Controls all staff breaks to ensure business continuity. (No breakdowns during peak periods)
Compiles and monitors sales figures and statistics.
Physically count stock and floats together with the incoming and outgoing shift managers
Check DRS daily for accuracy and sign off as authorized
Controls and is responsible for all the petty cash and floats utilized for the shop and ensuring that proper handovers are done to minimize thefts and petty cash discrepancies
Ensure efficient flow of service
Staff Discipline & staff welfare
Conflict management and grievance handling
Skills and Attributes:
Self-motivated and proactive with a high level of compassion, empathy and integrity
Strongly believes in collaboration and teamwork
Proven ability to deal effectively with and resolve conflict and confrontation
Results and impact-oriented
Highly focused, result driven
Be presentable and have a strong sense of integrity and confidentiality.
A pleasant personality and able to communicate well with customers and staff at a higher level
Have excellent people skills and a strong sense of urgency and bias to action
Highly focused, result driven and outstanding organisational skills
Should be computer literate
Leadership ability
Requirements:
GCE O'Level Certificate
Advanced Diploma or Degree in Hotel & Restaurant Management/Hospitality Management/Food production or Related Field
At least two years' experience in the hospitality industry
Application Process
Only candidates who meet the specified qualifications should apply. Please submit an application with the following:
Cover Letter – a 1 page description of why you are suitable for the Shop Manager role
Curriculum Vitae (CV) – describing your experience, qualifications and at least 3 traceable referees.
Send via email the stated documentation to [email protected] and make sure to indicate in the email subject line the position you are applying for.
Closing Date: 15th July 2022 at 12:00hrs. Applications submitted after the deadline will not be considered.
Only shortlisted candidates will be notified. Simbisa Brands takes equal opportunity seriously – by choice. All are encouraged to apply.