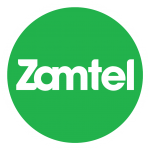 Career Opportunity
At Zamtel, we strongly believe that Human Resource is critical to our success in building a sustainable and dominant business. We go to great lengths to attract, recruit, develop and retain the best talent. To this end, we are always ensuring to:
Provide a conducive environment that encourages and rewards role-model performance.
Help our work force maintain a healthy work life balance.
Are you a young, energetic and enthusiastic person aged between 20-25 years? If your answer is YES, then Zamtel is looking for you!
Recruitment for Shop Executives has commenced, we are excited to invite graduates who have ambition, drive and ideas to join the Zamtel family in the following areas;
Central (2), Copperbelt (14), Eastern (5), Luapula (1), Lusaka (31), Muchinga (1), Northern (2), North Western (2), Western (1) and Southern (8)
Who should apply?
We are searching for young and enthusiastic graduates who are self-starters to join our Graduate Recruitment Programme. Participating graduate trainees will be exposed to:
Intensive and immersive learning
On the job learning with various experienced employees
Building skills that entrench positive energy within Zamtel, and forming lasting professional relationships with colleagues
Research, analyzing existing systems and offering new ideas for improvement
Qualification and Skills required
Diploma in Business Studies or any other related field
A positive attitude with a growth mind-set
Critical and analytic thinking
Excellent research abilities and a willingness to learn
Excellent written and verbal communication skills
Must be computer literate
Interested candidates should submit their applications electronically URL: https://vacancies.zamtel.co.zm/job_vacancies following the steps below:
1. Create User Account
To apply, you need to create a login profile by going to Login, Sign Up
Enter requested details and login with the created username and password.
2. Add Career Information
Click the 'Add Career Information button
Enter details requested in the upcoming fields until all the steps are finished.
3. Apply
Go to Vacancies .
Click on the details button of the vacancy you are trying to apply for Upload your document (CV plus cover note as one document).
4. Click Apply
Only candidates meeting the specified criteria need apply.
Hard copy applications will not be accepted
Only shortlisted candidates will be contacted Zamtel
Closing date: 22nd December 2021