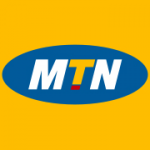 MTN Zambia
The key responsibilities for this role include but not limited to the following:
Contributes to the development of the EBU business plan based on rigorous environmental and competitor and industry analysis with respect to Enterprise Solutions Service Delivery;
Translates approved EBU plans into Service Delivery Unit business plans incorporating specific strategies and plans for the achievement of EBU customer experience standards;
Sets performance objectives for the units, and identifies and manages the delivery of tools of trade and any other logistical requirements to meet operational effectiveness and business objectives;
Builds personal relationships with clients, maintaining contact with key clients and proactively engaging them to discuss current and future service requirements and service performance;
Monitors EBU performance against SLAs, and analyses challenges, including systemic ones needing change management. Manages change management to address challenges or take advantage of opportunities to improve service delivery performance;
Liaises with Senior Managers across the business for the implementation of approved change management, monitoring implementation to facilitate complete and effective delivery, including engagement of any third parties to support change management activities to ensure completion of works to schedule and specification;
Liaises with Senior Managers for relevant teams to facilitate resolution of service disruption within SLA. Requires that clients are proactively updated on anticipated service delivery disruptions and changes, including education on new technology or service to be implemented;
Manages service quality by analyzing overall service delivery statistics and information, identifying key strengths and areas for improvement, and implementing service delivery improvement including processes improvement. Prepares quality business case for any major projects for implementation;
Effectively manages the development of direct reports, effectively linking performance management, learning & development, talent management and the MTNZ Employee Value Proposition to achieve optimum performance.
Candidate Requirements
Grade 12 certificate with 5 credit or better of which English and Mathematics are a must;
Degree in Business Administration/Social Sciences or equivalent;
3-5 years' experience in telecoms industry;
Training in Customer Centricity, Project Management, Service Management and Process Improvement.
Women are strongly encouraged to apply
Please indicate the job title in the subject of your e-mail and use your full name and the job title you are applying for as the filename of your application. Application should consist of your letter and CV only, in a single document. Hand delivered applications will not be accepted.
Note: that only shortlisted candidates will be contacted.