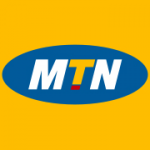 MTN Zambia
The key responsibilities for this role include but not limited to the following:
Coordinates the processes around receipts from customers (Customer payments) at Service Centers and Warehouse and carry out reconciliations in accordance with company policies and procedures and management of internal and external Customers;
Conducts reconciliation of the Corporate and commercial Service Centers Cash Control accounts;
Ensures all Service Center Controllers are updated on changes in the Banking industry that could affect them;
Reports promptly on any returned payment/receipts noticed;
Oversees the collection, maintenance and storage on the common drive, of all service center reports and supporting documents for retail transactions;
Manages the handling and resolution of queries from both internal and external sources regarding receipts;
Monitors implementation quality standards as per Service Center operations Manual and reports any non- compliance;
Ensures attendance to all internal and external audit requirements related to the Treasury Function.
Candidate Requirements
Grade 12 certificate with 5 credit or better of which English and Mathematics are a must;
Full ZICA/ACCA/CIMA or final level and Member of ZICA
Minimum of three (3) years Cash management experience
Training in accounting and ERP – Payables, Cash and GL
Women are strongly encouraged to apply
Applications should be emailed to [email protected]. Please indicate the job title in the subject of your e-mail and use your full name and the job title you are applying for as the filename of your application. Application should consist of your letter and CV only, in a single document. Hand delivered applications will not be accepted and closing date for accepting applications is 7th April 2021.
Note: that only shortlisted candidates will be contacted.