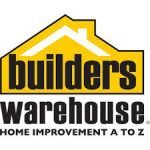 Builders Warehouse International (Z) Limited
The suitable candidate will be responsible for the following Core activities and Accountabilities.
1. Adhere to Company Policy and procedures
a) Ensure that an ongoing understanding of company policies and procedures that affect the execution of your function
2. Pick stock 
a) Wear BIBs to identify yourself with customers at all times
b) Give attention to the quality and quantity of picked stock and advise your manager where the quality and/or quantity is incorrect
c) Draw the correct stock according to the invoice/picking slip/cash sale in order to meet customer requirements
d) Carry out verbal orders/instructions from your line manager at all times and if not sure about how to carry out a task, request assistance from your line manager or other senior staff member
3. Load items – on/off delivery trucks/ customers vehicles
a) Load stock into customer vehicles/delivery vehicles or offload stock from customer vehicles/delivery vehicles
b) Accompany delivery driver to deliver or collect or exchange stock as required
c) Merchandise incoming stock in the right shelves in the store as required
d) Advise customers regarding of picked stock and indicate where stock is either unavailable or not of the correct standard
e) Assist customers as efficiently as possible
4. Satisfy internal and external customers
a) Handle all customers according to the standards in the Interact with Customers course and according to our culture of service to customers
b) Present a positive image to customers, acknowledge, approach and greet customers as required, understand their special needs and respond to their queries as require.
5. House keeping
a) Maintain housekeeping standards by ensuring that internal and external yard is neat and tidy
b) Ensure stock is packed in allocated areas
c) Perform general cleaning duties
6. Safety Awareness
a) Wear correct PPE when picking high-rise stock and always be mindful with ladders and whenever you pick stock from high-rises
b) Follow correct safety procedures
c) Adhere to safety regulations when working with gas
d) Maintain material handling equipment and report any damage or malfunction of forklifts, bob carts and vehicles to line manager.
Specific requirements
a) Minimum full grade 12 certificate
b) 2-3 years Retail Experience
Core Competencies 
a) ability to influence others
b) adaptable and demonstrated willigness to learn
c) execution and achievement of results
Level of Complexity
a) Physically able to  lift bulk stock for long hours
b) Satisfying customers and work in all weather conditions