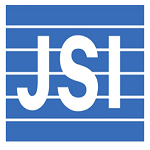 Website John Snow Health Zambia Limited
Job Title: Senior Transport and Logistics Assistant
Department/Unit: Administration/Finance
Reports to: Operations Manager
Background: 
The USAID Zambia Accessible Markets for Health (ZAM-Health) Activity is a five-year project to expand the availability and accessibility of high-quality health products and services in the private sector, improve health knowledge, and increase the adoption of healthy and health-seeking behaviors. The program will employ private sector approaches such as marketing, social franchising, and partnerships with for-profit entities to achieve these outcomes. USAID ZAM-Health is implemented by John Snow Health Zambia (JSH) in partnership with JSI Research & Training Institute, Inc. (JSI), Media 365 and PharmAccess.
Position Description:
JSH seeks a dedicated and highly experienced candidate for the position of Senior Transport Logistics Assistant for the ZAM-Health Activity. The position is part of the Finance and Administration team and will be responsible for driving, monitoring vehicle operations and maintenance, and programmatic and administrative clerical support as needed. The Senior Transport Logistics Assistant will report to the Operations Manager.
Roles and Responsibilities:
To monitor all movements and violations via the Vehicle GPS system on a daily basis;
Responsible for the scheduling of all vehicles required for routine maintenance checks with reputable vendors as well as updating maintenance records;
Generate purchase requests for vehicle requirements in the region;
To support the Operations Manager in ensuring all vehicle SLA agreements are maintained for all vendors and filling stations;
Maintain and update motor vehicle administrative files for each project vehicle;
Assist the Operations Manager to ensure the Electronic Fuel cards (Tom card) reconciliation are complete, together with all receipts submitted on time;
Assist the Operations Manager to ensure Electronic Tolling account recoupments (NFRA) and reconciliations for the entire fleet are up to date and done biweekly;
Follow up and ensure replacement of missing fleet documents and vehicle accessories such as white books, electronic refueling cards, e-tolling cards, keys, immobilizers;
Orientation of TLAs and in liaison with HR ensure smooth placement and transition;
Dispatch drivers and vehicles to ensure smooth execution of project operations on a daily basis;
Follow up on payments involving the fleet department by liaising with the Procurement and Finance Departments;
Facilitate the opening and closing of fuel accounts at filling stations;
Assist the Operations Manager with the processing of road tax, vehicle insurance, carbon tax and fitness registration, for all vehicles in the fleet as required by the laws of the republic of Zambia and USAID guideline;.
Coordinate with the insurer to ensure that claims are lodged in and completed expeditiously;
Maintain a central record of all incident reports and ensure follow through for police reports were necessary;
In liaison with Ops manager and administration, facilitate for proper disposal of used tires and batteries;
Coordinate a central leave schedule as per input from all HQ and regional staff;
Carry out other duties necessary to accomplish ZAM-Health objectives, as assigned by the supervisor;
To supervise the re-fueling on vehicles at central office including monitoring of Generator fuel requirements;
Implement and adhere to JSH's personnel and fraud management policies;.
Perform other duties as assigned by the Operations Manager and other senior staff.
Qualifications:
 Grade 12 Certificate and tertiary certificate in a related field
Diploma in transport or any related field
Five years' experience in vehicle fleet management and administration
Supervisory and dispatch experience
Working knowledge of fuel account reconciliations, Tomcard operations and electronic road tolling operations strongly preferred
Familiar with national regulations with regard to road tax, insurance and vehicle licensing
Computer literate; strong MS Excel and Word skills
Good spoken and written English
Valid drivers license and extensive driving experience
Strong organizational skills
Good multitasking skills
Team player
Mode of Application:
Send an application via email ONLY to [email protected]. In the subject line please indicate the position you are applying for; only those applications that reference the position in the subject line will be reviewed. Your application should consist of a cover letter and CV with three references and full addresses and contact information.
Closing Date: September 5, 2021
Please note that you do not need to apply if you don't meet the minimum requirements. Only candidates meeting the minimum requirements will be contacted.