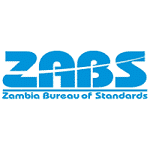 Website Zambia Bureau of Standards (ZABS)
1. SENIOR STANDARDS DEVELOPMENT OFFICER (ZABS 4 x1)
JOB PURPOSE
To supervise and undertake the development of national standards in order to enhance the quality, safety and competitiveness of products and services on the market.
A. KEY RESPONSIBILITIES
Coordinate and supervise the development of national standards in order to contribute to enhancement of the quality, safety and competitiveness of products and services on the market.
Approve work programmes of Standards Officers and cause the same to be adopted in the Section programme.
Assist to coordinate effective participation in all regional and international standardization work and adopt international and regional standards to ensure that applicable products and services that comply with Zambian standards also meet the requirements of the region and rest of the world
Ensure that Zambian Standards are developed according to laid down procedures
Coordinate the execution of all projects with local and international cooperating partners as assigned.
Compile accurate and timely reports as well as standardization related documentation which will facilitate decision-making.
Ensure timely revision and amendment of Zambian Standards so that they are in line with the state of the art and technology applicable for the products and services.
To attend to consumer complaints on standards for products and services that do not satisfy the requirements.
B. QUALIFICATIONS, EXPERIENCE & PERSONAL ATTRIBUTES
Full Grade 12 Certificate
Bachelor of Science/ Engineering Degree or equivalent
5 years' experience in Standards development or related field
Candidate must have good Management Skills, Leadership skills and Interpersonal Skills
Ability to write technical reports
Computer Literate
CONDITIONS
The position is in ZABS 4 which is under the contractual conditions of service.
Suitably qualified individuals are therefore encouraged to apply for the jobs, by sending your application letter together with copies of educational and professional certificates and a detailed CV as a SINGLE PDF document to [email protected]. The title of the PDF document should include the Candidate's Name and Position applied for. All applications must be submitted electronically, any application delivered physically WILL NOT be considered. Closing date for applications is 26th January, 2022.
The Human Resources and Administration Manager
Zambia Bureau of Standards
P.O Box 50259
LUSAKA