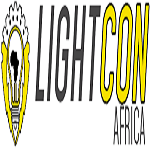 Website Lightcon Zambia Limited
Senior Sales Representative – Mining Experience
Responsibilities
Present, promote and sell products/services using solid arguments to existing and prospective customers.
Establish new accounts by organizing and planning daily work schedule to build on existing or potential sales outlets.
Establish, develop, and maintain positive business and customer relationships.
Reach out to customer leads through cold calling.
Complete RFQ'S and Tender request in good time and with precision to maximise company profit and customer satisfaction.
Investigate problems; prepare reports; develop solutions and make recommendations to management to resolve customer complaints.
Achieve agreed upon sales targets and outcomes within schedule.
Coordinate sales effort with team members and other departments.
Supply management with reports on customer needs, problems, interests, competitive activities, and potential for new products and services.
Keep abreast of best practices and promotional trends.
Continuously improve through feedback.
Gather current marketplace information on newly introduced products, delivery schedules, pricing, and merchandising techniques to monitor competition.
Provide historical records by keeping records on customer inquiries and sales.
Contribute to team efforts in accomplishing organizational goals.
Requirements – Knowledge, Skills, and Abilities – for the Position of Sales Representative
To be hired for the role of a sales rep with LIGHTCON, applicants are required to possess the following attributes:
Proven work experience as a Sales Representative. Minimum 3 years in the Zambian Mining Industry.
Computer literate.
Highly motivated and target driven with a proven track record in sales.
Excellent selling, negotiation, and communication skills.
Prioritizing, time management and organizational skills.
Ability to create and deliver presentations tailored to the audience needs.
Relationship management skills and openness to feedback.
Customer service oriented, with the ability to meet sales goals.
Possess strong ability to prospect, negotiate, and close sales.
Ability to maintain a neat and presentable personality.
Strong persistence in dealing with people and not giving up easily.
Possess self-confidence, positive mentality, with the ability to manage territories effectively.
Reliable, hardworking, enthusiastic, with the ability to perform multiple assignments at the same time.
Should you meet the above requirements, please email your credentials to: [email protected] before 9th April 2021.
Should you not hear from us, kindly consider your application unsuccessful.