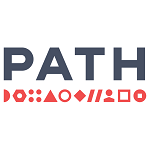 Senior research officer – Zambia Country Program
PATH is a global nonprofit dedicated to achieving health equity. With more than 40 years of experience forging multisector partnerships, and with expertise in science, economics, technology, advocacy, and dozens of other specialties, PATH develops and scales up innovative solutions to the world's most pressing health challenges.
PATH is leading a consortium of partners in the implementation of the recently awarded USAID PAMO Plus. This is a 5-year Cooperative Agreement. In partnership with Jhpiego and the Zambia Centre for Communication Programs (ZCCP), guided by the National Malaria Elimination Strategic Plan and in collaboration with the End Malaria Council (EMC), the PAMO Plus project will build on the PATH learning and momentum achieved as lead for PMI's Program for Advancement of Malaria Outcomes (PAMO). In line with PMI's strategy, it will assist the GRZ to accelerate progress toward its goal of eliminating local malaria infection and disease in Zambia by achieving high levels of effective coverage with high-quality malaria control interventions, leading to major reductions in malaria prevalence, incidence, severe disease, and death in four focal high-burden provinces: Luapula, Northern, Muchinga, and Eastern.
PATH now seek to recruit an experienced Senior Research Officer to work on the PAMO Plus project in Zambia who will be responsible for managing day to day activities of research work being implemented in Chadiza district in Eastern province. She or he will be responsible for the coordination and supervision of research activities and to ensure that all research activities are implemented according to agreed standards and timelines.
Responsibilities

Participate in research design including, where relevant, the determination of study clusters and working with a team of research assistants to collect data in those clusters.
Prepare research sites including creating linkages with and informing relevant partners, stakeholders, and research participants on the research PAMO Plus is conducting in the district, its purpose and its usefulness.
Ensure collaboration and coordination of research related activities with partners including ministry of health at district and provincial levels, PMI funded project, and other relevant partners and leverage resources to facilitate smooth implementation of research activities.
Coordinate and support the recruitment, training, deployment, and demobilization of research assistants or data collectors and ensure that all relevant documentation required for advertising, hiring, and retaining research assistants are properly processed and filed.
Supervise research assistants or data collectors during data collection exercises ensuring adherence to ethical research standards and prescribed protocols.
Ensure that all research related documentation, particularly research instruments such as filled in hard copy questionnaires, consent forms, and ascent forms, are properly filed and secured as per the approved ethical requirements and standards.
Keep record of available research commodities and documentation and ensure they are always available when needed
Manage electronic data collection processes. This includes but not limited to ensuring electronic gadgets for data collection are in good working condition, data stored on those gadgets is safe guarded, and the electronic transmission of data is timely and efficient. Ensure that all data is appropriately backed up and safely stored.
Participate in research planning, progress review and dissemination meetings as assigned by supervisors
Produce research process reports detailing what was done, how it was done and the key lessons learnt for donor reporting and future reference.
Participate in data analysis, research report writing, and dissemination as appropriate.
Carry out any other duties assigned to her/him by the Chief of Party or their designate.
Required Skills
Required Experience
A relevant bachelor's degree in demography, development studies, or development economics, degree in public health. Master's degree will be an added advantage
A minimum of five (05) years' experience working in a research environment, managing research including research assistant's supervision, data collection, electronic data management, and data analysis as well as research reporting.
Skills in tracking commodities, logistics management and budgeting
Computer literate (especially MS Office -MS Excel, MS Outlook).
Data analysis skills using any quantitative software ( e.g SPSS or Stata) or qualitative software (e.g Nvivo or Atlas ti)
Good communication skills, independent and organized worker, and team player.
Demonstrable good report writing skills
Experience working in the health sector or health facilities will be an advantage
Work experience in an NGO environment will be an added advantage.
Must have legal authorization to work in Zambia.
PATH is dedicated to building an inclusive workforce where diversity is valued.
PATH is an equal opportunity employer. Every qualified applicant will be considered for employment. PATH does not discriminate based on race, color, religion, gender, gender identity or orientation, genetic information, age, national origin, marital status, disability status, political ideology, military or protected veteran status, or any other characteristic protected by applicable federal, state, or local law.