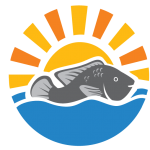 Yalelo is seeking a Senior Refrigeration Technician to complete various tasks pertaining to the operation of refrigeration systems in our production unit.
This position is open to Zambians only.
Location: The role will be primarily based in Siavonga and may require occasional travel to Lusaka.
The Right-Fit candidate must have at least 3 years' experience working with the following units:
1. 30 Ton Sindice flake ice machine
2. 20 Ton Snow key flake ice machine
3. 2 Ton Snow key blast freezer
4. Servicing Blitzer compressors
5. Overhauling Blitzer compressors
Install New Refrigeration Systems
Average refrigeration technicians are typically responsible for installing climate-control systems, and some specialize only in this area. However, this is FAR FROM BEING enough in Yalelo's production unit. You need to be knowledgeable about all components of these systems mentioned and must be able to:
1. Read blueprints and schematics,
2. Understand compliance standards,
3. Apply welding and soldering techniques as required, to the units listed above.
Repair and Upgrade Production Refrigeration Systems
A primary responsibility of a Refrigeration Technician is to diagnose problems and make repairs to current heavy-duty refrigeration equipment. The production Senior Refrigeration Technicians MUST apply:
1. Troubleshooting methods to complex refrigeration units.
2. Replace parts and run tests to ensure the systems are working properly following repairs.
3. They also MUST be able to upgrade systems to satisfy new regulations or meet new standards.
Maintain Existing Refrigeration Systems
Performing preventative maintenance on refrigeration systems is another primary duty of a Refrigeration Technician in production. This entails following a checklist of parts and operations that need to be tested during a routine inspection of existing equipment, such as compressors, condensers, electrical connections, and motor operations.
Our Refrigeration Technician should have:
At the least a 3-year Electrical/Refrigeration Technical diploma or advanced craft Certificate in Refrigeration or Electrical Vocational training.
5 years' experience of Refrigeration maintenance in an industrial environment.
Competencies
Knowledge of work and safety rules & regulations
Local Statutory Safety and Environment regulations and procedures
Able to charge Refrigerant, detect leakage, braze copper to copper, flare copper pipe tubing, install and commission a new installation refrigeration unit.
Problem-solving methods and tools (Root Cause Failure Analysis (RCFA), Risk Analysis (FMEA))
Strong computer knowledge of Fiix and Excel
This is a full-time position, and the successful candidate must be available to work weekdays and weekends including rotational shifts.
If this is you, Yalelo wants to hear from you today!!!