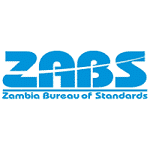 Website Zambia Bureau of Standards (ZABS)
1. SENIOR QUALITY ASSURANCE OFFICER (ZABS 4 x1)
JOB PURPOSE
To maintain and continually improve the Certification Business Unit's internal quality management system, and gain and maintain all the approvals and accreditations needed to offer the required certification services.
A. KEY RESPONSIBILITIES
Implement and maintain an accredited Certification business unit quality management system in accordance with ISO/IEC 17021 and 17065 standards
Ensure that quality system requirements are communicated, understood and advocate for quality
Oversee preparation, distribution and maintenance of quality system documents and records, and maintain a master list of all current versions of quality documents
Plan and manage the internal audit programme and the management review programme
Respond and resolve customer complaints in a timely manner
Review and approve corrective actions from certification personnel
B. QUALIFICATIONS, EXPERIENCE & PERSONAL ATTRIBUTES
Full Grade 12 Certificate
Bachelor of Science or Food Science or Engineering or related discipline
Must have or be willing to obtain, a Lead Auditor Certificate in quality systems
 5 years of experience in the quality assurance role in any manufacturing or production
Excellent communication skills, interpersonal skills, including presentation skills
Must be able to work under pressure and meet deadlines, while maintaining a positive attitude and providing exemplary customer service
Other Skills: Computer literate in Excel and Word Processing.
CONDITIONS
The position is in ZABS 4 which is under the contractual conditions of service.
Suitably qualified individuals are therefore encouraged to apply for the jobs, by sending your application letter together with copies of educational and professional certificates and a detailed CV as a SINGLE PDF document to [email protected]. The title of the PDF document should include the Candidate's Name and Position applied for. All applications must be submitted electronically, any application delivered physically WILL NOT be considered. Closing date for applications is 26th January, 2022.
The Human Resources and Administration Manager
Zambia Bureau of Standards
P.O Box 50259
LUSAKA