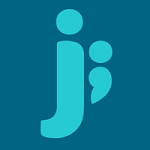 Jhpiego is an international, non-profit health organization affiliated with The Johns Hopkins University. For 40 years in
East and Southern Africa, Jhpiego has empowered front-line health workers by designing and implementing effective, low- cost, hands-on solutions that strengthen the delivery of health care services, following the household-to-hospital continuum of care. Jhpiego partners with organizations from the community to the national levels, building sustainable, local capacity through advocacy, policy development, human resources for health and quality and performance improvement approaches. For further information about Jhpiego, please visit our website at www.jhpiego.org.
Jhpiego invites applications for the following positions on the Department of Defence (DOD) funded HIV/AIDS prevention, care, and treatment project.
Senior Program Management Advisor
Location: Lusaka
Reports to: Project Director (Primary); and DFZ HIV/AIDS Coordinator (Secondary) Purpose:
The Snr Program Management Advisor under guidance of the Project Director will lead the day to day project management tasks of the DOD project focusing on capacity building support to DFZ in relation to the project scope, schedule and budget. S/he will support in the design, development, implementation, management, monitoring and evaluation of programs implemented under the DOD Project. This includes supporting DFZ HIV/AIDS Secretariat in the development of annual work plans & budgets and annual reports. The person occupying this position will be 50% based at Jhpiego office and 50% at DFZ HIV/AIDS Secretariat
Responsibilities:
Facilitate annual and quarterly workplan development process for DFZ that defines project activities to implement project strategies in collaboration with the project Director and DFZ HIV/AIDS Secretariat Coordinat This should be in line with DOD, Jhpiego, DFZ and the project goals and objectives.
Support DFZ to develop annual budgets for the DOD project activities based on the approved DOD work plan
Provide program support to the DFZ HIV/AIDS Secretariat; including capacity building in preparing proposals
Conduct routine monitoring of project's budget and schedule in compliance with DFZ and Jhpiego's internal project monitoring systems
Coordinate the DFZ DOD comprehensive project performance reviews
Support DFZ in tracking progress in reaching project goals/ objectives and deliverables
Maintain project risk log and coordinate risk monitoring plan in line with the DOD Risk plan
Ensure DFZ activities are implemented in compliance with the donor requirements
Through the Project Director's office, work with Jhpiego's DOD project Program Officer and Jhpiego finance and administrative unit to organize logistics for DFZ activities
Support DFZ in maintaining the project's equipment inventory for all facilities
Collaborate with project's Monitoring and Evaluation Advisor to ensure timely and accurate project reporting
Maintain electronic filing system for assigned programs
Travel as appropriate to program sites to assist in program logistics, including financial arrangements, equipment and supply coordination
Support DFZ with organization of meetings, field visits, and other activities
Support DFZ in ensuring regular participation in the MOH TWG meetings
Other duties as assigned
Qualifications:
Masters Degree in Business Administration or Business Management, Social Sciences or related
8-9 years' experience in a similar role
Demonstrated experience in Project Management techniques and tools
Knowledge of US Government regulations preferred
Experience working with the DFZ and/or other military populations/facilities preferred
Strong computer skills
Excellent interpersonal, organizational, and conflict management skills
Ability to work in a complex environment with multiple tasks, short deadlines and intense pressure to achieve desired results
Excellent communication skills
Please send your application letter and curriculum vitae only in a single document, stating the position and location in the subject line to the Human Resources Manager: [email protected].
Please note that only shortlisted candidates will be contacted
Closing date is Friday September 10, 2021