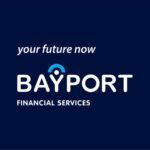 Bayport Financial Services (Z) Limited
JOB SUMMARY
Reporting to the Head of Information Technology, this role will be responsible for managing Information and Technology (ICT) Security Systems and IT projects, ensuring existence of a sound and safe control environment, and timely and cost-effective implementation of IT projects.
JOB SPECIFICATIONS
Assume responsibility for ensuring that IT Governance, Policies, and Procedures relating to information security management meet agreed-upon standards within the organization.
Create a framework for roles and responsibilities with regard to information ownership, classification, data retention, accountability, and protection.
Provide strategic risk guidance for IT projects, including the evaluation and recommendation of technical controls.
Develop and implement processes to assess and/or monitor the effectiveness of IT procedures to ensure adherence to standards and policies as appropriate.
Responsible for defining and managing information security metrics and dashboards
Undertake internal and external client audits for IT security and compliance
Responsible for all aspects of providing information security awareness training across the organization
Audits firewalls, log management, intrusion detection systems, Security Information and Event Management (SIEM), biometrics, CCTV/NVRs, backups, and content filtering controls.
Responsible for ensuring that the biometric and CCTV/NVRs systems are always operational and available
Develop and implement plans to safeguard digital data from accidental or unauthorized modification, destruction, or disclosure; adheres to emergency data processing needs.
Protects systems and end users by defining access privileges, control structures, resources, and enforce antivirus compliance.
Ensure that all systems and data backups are performed by responsible staff as per guidelines in the Backup Policy and Strategy
Ensure all server rooms and network cabinets meet the acceptable standards
Develop and oversee effective disaster recovery plan, policies and standards to align with enterprise business continuity management program goals.
Enforce and support PMO standards, processes, and best practices as well as overseeing IT projects
Manage relationships with vendors and system providers for all IT security systems (biometrics, CCTV, and IT security products) to guarantee that quality services and high availability are provided.
MINIMUM ENTRY REQUIREMENTS
Bachelor's Degree in IT, Information Security, Computer Science or a related field
Exposure to Cyber risk frameworks (NIST, ISF, ISO27001/2, FFIEC, ITIL, CORBIT)
Working knowledge of application & infrastructure security solutions (Firewalls, Intrusion Detection/Prevention Systems, SIEM, Network Security, Password Management, Data Encryption, and Access Control).
At least 2 years work experience in an in IT security and governance environment in a fast paced business setup
Financial services exposure will be an added advantage
OTHER SKILLS AND ATTRIBUTES
Effective oral and written communication skills
Strong analytical and problem-solving skills
Resilient
TO APPLY
Suitable candidates must send their current CVs, with the role applied for as the subject of the email, to [email protected].
The closing date for receiving applications is Friday 20 May 2022. Only shortlisted candidates will be contacted.
Find Zambia Jobs – The best job board for Jobs in Zambia