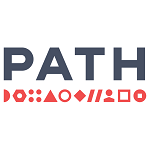 The Senior Medical Officer will be responsible for a range of clinical trial activities of PATH's CVIA, including lead roles in development of clinical research plans (from phase 1 through post-marketing), vaccine introduction plans, pharmacovigilance, development of protocols and related documents (IC, CRFs, CSRs, etc.) and oversight of their implementation.
PATH is a global organization that works to accelerate health equity by bringing together public institutions, businesses, social enterprises, and investors to solve the world's most pressing health challenges. With expertise in science, health, economics, technology, advocacy, and dozens of other specialties, PATH develops and scales solutions—including vaccines, drugs, devices, diagnostics, and innovative approaches to strengthening health systems worldwide.
PATH's Center for Vaccine Innovation and Access brings together our expertise across every stage of the long and complex process of vaccine research, development, and delivery to make lifesaving vaccines widely available to children and communities across the world. CVIA's current portfolio encompasses more than two dozen vaccines either in development or already in use to protect against 15 different diseases. Our focus is on vaccines to address the leading diseases that claim children's lives worldwide: pneumonia, diarrhea disease, and malaria; as well as other global health priorities, such as polio and meningitis. We work in partnership with national health ministries, pharmaceutical manufacturers, donors, international financing and regulatory organizations, and many others. PATH has led numerous global partnerships, including the award-winning Meningitis Vaccine Project and the Malaria Vaccine Initiative, which helped develop the first malaria vaccine candidate recommended for pilot implementation.
Responsibilities
Plans and participates in the implementation of a broad portfolio of clinical research that evaluates a wide range of novel vaccine candidates of importance in developing countries.
Serves as medical officer for CVIA clinical trials, being responsible for leading, managing, and coordinating clinical trials of candidate vaccines, all the way from Phase 1 through post-marketing studies.
Participates in the selection of clinical sites and CROs, including site visits to evaluate and identify needs and gaps of potential clinical sites.
Reviews of clinical laboratory activities to insure proper handling and testing of specimens.
Participates in the development and/or review of protocols and ICDs, CRFs, SOPs and other documents.
Reviews clinical sites pharmacy plans and activities.
Troubleshoots issues of operational compliance or other problems impacting trials progress/quality.
Oversees of protocol implementation, including safety oversight, pharmacovigilance and ethical compliance.
Provides leadership and medical expertise in the planning and implementation of CVIA-supported vaccine clinical trials and related activities (e.g., epidemiological studies, vaccine preparedness studies, effectiveness studies, post-marketing pharmacovigilance, development and validation of new diagnostic tools and immunological assays on-site training of key staff, etc.).
Monitors clinical trial progress, relevance and merit.
Determines the need for and/or makes site visits to plan and on site evaluate clinical trial efforts; initiates appropriate action when research progress is inadequate.
Required Experience
A minimum of a Medical Doctorate (MD) degree or equivalent.
A minimum of ten (10) or more years of experience in clinical research related to the position, including experience and leadership roles in phase 1, 2, and 3 clinical trials.
The position requires deep knowledge of vaccine research, development and deployment encompassing the latest developments and advances in the field.
Knowledge of world-wide pharmaceutical and regulatory requirements, including GCP, ICH, and other Guidance documents and policies related to clinical trials required by FDA, EMEA, WHO and equivalent international regulations.
Knowledge of clinical trial operations, regulatory requirements, procedures, and policies.
Demonstrated leadership and project/program management skills as evidenced by planning, developing and managing complex clinical trials program.
Experience with international clinical research, preferably research carried-out in developing countries.
Ability to work effectively with colleagues from myriad cultures, backgrounds and geographies.
Strong verbal and written communication skills necessary; must be able to work within existing organizational structures and interact with individuals of varying expertise.
Open, engaging, and transparent work style. Comfortable questioning the status quo and advocating for different opinions with internal and external partners.
Ability to travel domestically and internationally, up to 25% time.
Ability to communicate fluently in English.
PATH is dedicated to building an inclusive workforce where diversity is valued.
PATH is an equal opportunity employer. Every qualified applicant will be considered for employment. PATH does not discriminate based on race, color, religion, gender, gender identity or orientation, genetic information, age, national origin, marital status, disability status, political ideology, military or protected veteran status, or any other characteristic protected by applicable federal, state, or local law.
*PATH has become aware of scams involving false job offers.*
Please advise:
PATH will never ask for a fee during any stage of the recruitment process.
All active jobs are advertised directly on our career's page.
Official PATH emails will always arrive from an @path.org address.
Please report any suspicious communications to [email protected].
Job Location
Dakar, Senegal; Lusaka, Zambia; Johannesburg, South Africa
Company Location
Dakar, Senegal; Lusaka, Zambia; Johannesburg, South Africa
Position Type
Full-Time/Regular
Find Zambia Jobs-The best Job board for jobs in Zambia