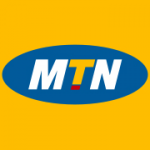 The key responsibilities for this role include but not limited to the following:
Contributes to the development of the departmental business plan, contributing information useful for service Centre footprint planning;
Translates departmental business plan into annual service centre plans, ensuring that service centres have the required staff, resources and information required to achieve their sales and other business objectives;
Manages operational budget according to priorities in the business plan;
Ensure the MTNZ policies, processes and procedures are well disseminated amongst service centres to facilitate effective customer service;
Develops service level standards for service centre operations and monitors the performance of each service centre against these standards;
Conducts spot quality checks to proactively highlight and address gaps in service delivery;
Liaises with Marketing to ensure that Service Centre structure conforms to corporate identity and engages with Service Centre Controllers to ensure that brand corporate identity, retail visual identity and merchandising standards are maintained within service centres;
Provides forecast of stock requirements for service centres, and manages their delivery within the service centre system;
Liaises with Procurement to facilitate purchases of all service centre requirements;
Identifies systemic problems and engages with other departments to ensure that service centres consistently meet service level standards;
Liaises with Commercial Financial Control for the prepares monthly service centre inventory, cash and debtors reconciliations;
Prepares and submits weekly and monthly performance reports on a timely basis;
Effectively manages the development of direct reports, effectively linking performance management, learning & development, talent management and the MTNZ Employee Value Proposition to achieve optimum performance.
Requirements
Grade 12 certificate with 5 credit or better of which English and Mathematics are a must;
Sales /Marketing/ Business Degree
5 years FMCG sales experience Administrative and operational management experience.
Training in project management, customer relationship management.