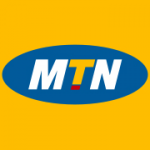 MTN Zambia
We're Good Together
Here is an opportunity to work in a true pan African Company with increasing financial inclusion through entrepreneurship
Responsibilities
Manages the data, digital and device portfolio and leads the development of cutting-edge data and digital propositions to maximize budget sales targets by implementation of the MTN Zambia strategy in consumer segments;
Defines MTN Zambia overall device growth framework and data & digital strategy and align it to MTN Zambia's strategy, mission and vision;
Identifies areas where value can be added / exploited further, areas where value is being destroyed and areas where value is latent, and acts accordingly;
Considers future consequences of actions on the viability of the Business discussing the current environment and how this will impact MTN as a Business both now and in the future;
Compiles the Proposition Development Roadmap and articulates with segment the proposition development needs, requirements and implementation;
Manages respective data and digital propositions and designs and implements action plans to drive take up, usage and profit;
Drives differentiation and growth through the development and management of innovative digital propositions;
Together with Sales and Distribution and segment managers, predict future opportunities in terms of digital propositions and innovations based on a segmented approach;
Liaise with technical areas and suppliers and propose development of propositions and features;
Reports on results, including compilation of periodical activity, budget compliance and feedback reports;
Introduce differentiators into the industry;
Manage propositions and projects quality and ensure delivery of internal clients and end-user requirements;
Defines and ensures compliance with adequate processes and systems for timeous delivery and quality of projects, including relevant propositions and projects' documentation;
Provides oversight leadership to Global Connect resources towards achieving roaming and international KPIs;
Develop and maintain a strategy for handsets and other hardware (e.g. data cards), in close coordination with Sales, segment managers and Brand and Communication;
leads testing and selection of devices to drive smartphone penetration in conjunction with Sales & Distribution;
Defines and program-manages delivery of technical specifications for devices, following segment managers, product managers, Sales and brand guidelines which concerns user experience;
Forecasts, plans and develops budgets that provide MTN with return on investment, and seek OPCO approval thereof.
Candidate Requirements
A degree in Social Science/Science, or related discipline and Masters is advantageous;
Minimum of 7 years work experience;
Worked across diverse cultures and geographies advantageous
Competencies in proposition development & mgt., Business case development and analytics among others;
Experience in rolling out devices (OEM or MNO) is highly required.
Women are strongly encouraged to apply
Please indicate the job title in the subject of your e-mail and use your full name and the job title you are applying for as the filename of your application. Application should consist of your letter and CV only, in a single document.
Note:  Only shortlisted candidates will be contacted.