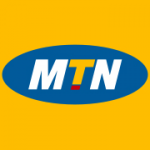 MTN Zambia
Senior Manager – Network Performance
Responsibilities
Develops an automated and effective environment for the NP&SLA;
Monitors the performance of the specialist area of the network at various levels of operation including initiating actions to improve the quality, availability and measurement of this area
Assimilates the performance of the specialist area in the overall network performance and analyzes cross-systems impact with the various vendors present in the Zambia network
Builds up statistics to perform trend analysis and trouble shoot areas of non-performance
Facilitates the research, definition, specification, planning and integration of the operational requirements for new technologies and services which will be supported by Network Operations
Reviews MTN Zambia Network Performance and SLA objectives specified by the license conditions and ensures that NP&SLAKPIs are met
Monitors the NP&SLA area for overall efficiency and trouble spots using network performance tools and provides technical status reports to different target groups such as the various management layers, divisions within Zambia and regional operations
Formulates strategies that will ensure that MTN network technology leads in the telecommunication industry
Provides technical and managerial input into the operational establishment and development of new MTN Group networks at the international level for SLA management within managed services and turnkey projects environment
Reviews and monitors commercial aspects of vendor MS contracts with respect to the application of penalties
Applies ISO9001 quality principles in all operations elements including the review and generation of quality procedures
Initiates and implements ideas and feedback on software tools, procedures and improvements to NP&SLA functionality
Liaises with all vendors to ensure integration of statistical platforms ensuring integrity between vendors
Exercises financial control of SLA Budgets and operating and planning OPEX/CAPEX
Reports regularly and comprehensively on the progress and activities of Network performance and SLAs
Contributes to the formulation of the department business plan
Undertakes root cause analysis and actions of customer impacting problems arising from SVMS and Service management system.
Candidate Requirements
B.Sc in Engineering/Telecommunication or related field
Grade 12 Certificate with at least 5 credits or better of which English and Mathematics are a must
Five (5) years hands-on experience in telecommunications field
Demonstrated experience in managing subcontractors/vendors
Demonstrated commercial acumen
Experience in contract agreements and specifications of equipment for the GSM and telecoms networks
Project Management and Quality experience
Tele-traffic engineering experience.
Women are strongly encouraged to apply:
Please indicate the job title in the subject of your e-mail and use your full name and the job title you are applying for as the filename of your application. Application should consist of your letter and CV only, in a single document. Hand delivered or posted applications will not be accepted.
Note: that only shortlisted candidates will be contacted.