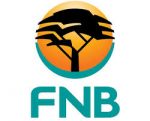 Senior Manager Information Technology C – IRC196019
Location: Lusaka, Zambia
Closing date: 23 March, 2021
Purpose
Computer operations infrastructure server desktop database management of Integrated system staff management architecture strategy
Experience And Qualifications
Bachelors in Information Systems or Computer Science PC Engineer A+ Core or SW Service Technician A+ Certified Engineer.
2 Years experience in a marketing environment.
Requirements
5 years plus related Technical work experience
Documentation and Report writing
Responsibilities
Influence, encourage and manage the cost-effective use of systems and facilities.
Maintain a high level of customer service satisfaction.
Ensure the effective management of all our resources (including Personnel, Infrastructure and Finance)
Minimize risk accordingly
Manage the SLA
Operationally manage, monitor, alert and escalate for a number of diverse platforms which include Mainframes, Mid-range, Personal Computers, Networks, Helpdesk and Enterprise Management. Production Support and Automation, their respective support teams (Technical and Development) while in 'Incident/Problem Management' mode.