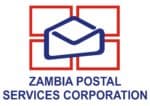 Website Zambia Postal Services Corporation
Serving Everyone, Everywhere
Senior Manager Human Resources
Purpose of Role
Responsible for reviewing, directing, and coordinating Human Resources policies aimed at achieving high productivity levels and maintenance of industrial harmony.
Duties and Key Responsibilities
Supervision of all HR staff
Maintains the work structure by creating and updating job requirements and job descriptions for all positions.
Conducting Periodic Market Surveys relating to conditions of service/salaries.
Reviewing the Organization Structure to harmonize it with corporate strategy at least every three (3) years).
Maintaining and revising the Corporation's handbook on policies and procedures.
Participating in Board and Management meetings.
Preparation and submission of HR reports
Participation in the negotiations with the Union to ensure that all deliberations and agreements are in conformity with legislation and drafting the Collective Agreement and Conditions of Services for non – represented staff.
Maintaining all personal records of members of staff
Prepares employees for assignments by establishing and conducting orientation and training programs
Spearheading Employees' Performance Sessions
Formulating and recommending policies on staff recruitment, retention, training, development, manpower planning, and succession planning.
Enhancing the Corporation's Human Resources by planning, implementing, and evaluating employee relations and HR programs, and practices.
Personal Attributes
A "hands-on" person with leadership ability to deliver desired results
Capacity to work under pressure, prioritize, multi-tasks and meet deadlines
High personal standards of professionalism, trustworthiness, and high level of integrity
Strong analytical and dispute resolution skills
High levels of personal organization to ensure timely and accurate reports
Effective Communicator
Ability to recognize and respond to diverse thinking and learning styles
Strong business management and negotiations skills
Must have high ethical standards, credibility, and commitment to best practices.
Qualifications/Requirements
Full Grade Twelve (12) certificate
A Bachelor's Degree in Human Resources Management or Public Administration or any relevant field.
Masters in Human Resource Management or equivalent will be an added advantage.
At least five (5) years post HR qualification experience at Senior Management level.
A Member of the Zambia Institute of Human Resources(ZIHRM)
Mode of Application
All Interested candidates can submit hard copies of application letters with supporting certificates and a detailed C.V via EMS to the address below:
The Manager Human Resources
Zambia Postal Services Corporation
Plot Number 5050 – 5051, Zambia Road
Industrial Area
NDOLA
The Deadline for receiving applications has been extended to 12th February 2022
ONLY SHORTLISTED CANDIDATES WILL BE CONTACTED FOR INTERVIEWS