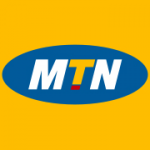 MTN Zambia
The key responsibilities for this role include but not limited to the following:
Provides effective management of revenue and cost of sales ensuring compliance to all related statutory and regulatory issues for MTN Zambia;
Contributes to the development of the Finance business plan with focus on financial operations;
Implements the long-term financial operations strategy for MTNZ finance function and ensures alignment of activities undertaken in the unit to the strategy;
Translates Finance business plan into operational plans ensuring alignment of these to MTN Policy and accounting practice and drives the execution thereof taking corrective actions where necessary;
Ensures timely submission of requested financials and processes to minimize risks and effective operations with no adverse audit comments;
Defines and implements adequate financial controls and processes to minimize risk and effective operations with no adverse audit comments;
Oversees the process of collating invoices directly from suppliers or internal customers ensuring that controls are in place and monitoring them to ensure accuracy of invoices received, delegations of authority and compliance with VAT accounting;
Monitors implementation of processes around accounting for inventory, monitors bi-annual NRV assessment of stock and reviews and sign off monthly cost of sales calculation;
Monitors compliance with fixed assets PPPs, ensures annual review of useful lives of fixed assets;
Defines, monitors and controls financial aspects of MTNZ owned and rental properties, ensures that all property agreements comply with financial standards and correct implementation of new leases and changes to leases agreements, taking corrective action as necessary;D
Defines and manages general ledger process for MTNZ, ensuring correctness of all transactions registered in the general ledger system and managing month-end general ledger process for MTNZ;
Defines and develop analysis to supports the reporting process and compile annual financial statements, ensuring alignment to the accounting system;
Oversees the preparation of all reconciliations, analyses results and highlights variances and corrective action;
Optimises the budget, ensuring all expenditure is in line with the agreed budgets;R
Respond to queries escalated from other departments and resolve timorously.
Candidate Requirements
Grade 12 certificate with 5 credit or better of which English and Mathematics are a must;
First Degree Chartered Accountant-ACCA etc;
Minimum of 5 years financial management experience with at least 3 of those at management level, experience in a large organisation, an external audit environment and experience in telecommunications;
Member of ZICA
Women are strongly encouraged to apply
Applications should be emailed to [email protected]. Please indicate the job title in the subject of your e-mail and use your full name and the job title you are applying for as the filename of your application. Application should consist of your letter and CV only, in a single document. Hand delivered applications will not be accepted and closing date for accepting applications is 7th April 2021.
Note: that only shortlisted candidates will be contacted.