Full Time
Applications have closed.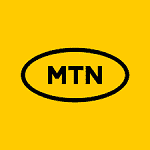 Senior Manager Enterprise Risk Management & Ethics:
ARE YOU A RISK PROFESSIONAL WHO HAS ADVANCED FROM TRADITIONAL RISK MANAGEMENT INTO 2022???
A highly strategic and dynamic role that is accountable for working under the general direction and in conjunction with the General Manager Risk and Compliance to develop a Risk Roadmap within Risk Management (ERM) to maintain long-term but adaptable Risk Management standards, frameworks and solutions, build specific focus over Technology (i.e. GSM, Digital, Fintech, Security, Products and Project, with appropriate lines of defense.
As part of your portfolio as Senior Manager: Rewards & Recognition, you will be
Reviewing and challenging the Frameworks, functional activities and resources supporting all facets of Business performance so that they align to the MTN's strategic vision, Risk Management standards and Business maturity. A strong hybrid between strategy (est40%) and tactical & operational delivery, the selected resource will provide significant support to the Executive Committee of MTN Zambia business verticals.
Extracting value by assessing current and emerging risks impacting P&L delivery. Work closely with Senior Management and EXCO towards implementation of mitigation plans and follow through on closures contributing directly to performance.
As part of combined assurance, growth the second line of business assurance within Financial, non-technical and technical risk management structures.
Accountability for all Principal risk assessments and providing recommendations of risk indicators, tolerance and de-risking strategies.
Extract value from current practices focuses on commercial & business activities such as: top line assessments, divisional business optimization projects, capital/budget efficiency activities within division, Cost of Sales assessments, etc.
Innovation – identifying and taking advantage of new business opportunities, e.g., through stimulating new business opportunities, divisional products launched, division product/process innovation, structural changes within division, etc.
Maintain leadership in the ICT/Digital industry by assessing risks associated and influencing state/local legislations & policies, participating in local level industry think-tanks, building & extending national B-2-B and similar relationships, etc.
Divisional people leadership activities: coaching, staff development and motivation through intra staff coaching, employee networks mentorship/support, own division employee engagement projects, faculty roles, inter/intra talent mentorship, etc.
Generic activities necessary for positive business outcomes such as: supporting recruitment, thought leadership as internal (interview/disciplinary) panel member, influencing next level leaders (e.g., at BPR) etc.
Responsible for driving innovation and cross functional learning/sharing. Also responsible for continuously making the connection between work deliverables and organisational goals – managing the relationship between what is currently being done and what is not and determining what needs to change.
Key Deliverables: Risk assessment, Risk & Issues management, Controls and mitigation, reporting management, Support and resolution.
Ensure continuous improvement and innovation for future use.
The "Must-haves" we look for in an incumbent
Grade 12 certificate with 5 credits or better of which English and Mathematics are a must.
Minimum 3/4-year Bachelor of Accounting or Commerce Degree in Risk Management/Operational Management/Business/Finance
Post-graduation degrees that are relevant, MBA, CIMA, CPA, CA or other relevant additional educational and professional degrees will receive preference.
Additional Professional qualification in Risk Management is advantageous (CRMA, PRM, CRISC)
Other qualification with ethics certification, Risk, Audit or consulting can be advantageous.
Minimum 4 years of Risk Management and/or Compliance functions. Professionals with a strong pedigree in financial statements performance & assessments, Management Accounts, M&A, Business Assurance will be advantageous.
Management position experience (direct and indirect management of staff) of at least 3-4 years is mandatory.
Exposure to BCM and resilience frameworks would be advantageous.
Candidates with relevant telecom and digital experience will be advantageous.
Ready to make and drive the change with us? Apply now
Closing date: 22 November 2022. Late applications will not be accepted.
Should you not hear from us within 2 weeks of the closing date, please consider your application unsuccessful.