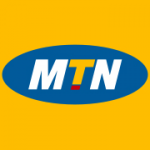 The key responsibilities for this role include but not limited to the following:
Provides market and economic insights, research & analytics that guide, influence and challenge decision-making at all levels in the business;
Gathers, organizes and communicates customer/business intelligence & insights to the entire Commercial space well as other functions of the business;
Manages end to end process & governance to provide adequate, accurate & secure information for end users (internal clients);
Uses statistics & software to analyse data and run the Customer Value Management (CVM) and Customer Lifetime Management (CLM) operations, to drive customer needs, increase productivity and optimize MTN revenue;
Provides Commercial Planning & Analytics (CP&A) and other commercial function with relevant and timely information;
Uses analytics to understand customer needs and preference and use the FlyTXT platform to manage their value on the network to optimize Average Revenue Per User;
Manages customer campaigns through the FlyTXT platform to ensure EPIC customer experience at all times;
Evaluates commercial propositions through modelling & research, e.g. predictive models, telecom surveys etc;
Geo-Marketing and Geographical Information Systems (GIS) Management; – micro-market prioritization and network resource management support;
End-to-end Customer Lifecycle/Value Management; Analytics, Operations & Communications, Technical and Organisation;
Delivers annual CVM revenue targets for all services; Data, Mobile Money, Digital, Enterprise and channel.
Candidate Requirements
Grade 12 certificate with 5 credits or better of which English and Mathematics are a must;
Minimum of a degree with formal training in Analytics, Research Methods and GIS (3-5 years)
Proficient in Analytics, Research Methods, Data Mining, GIS software, SAS and other related statistical software for analysis;
8 years practical experience in business and services planning using Statistical methods, Analytics and GIS. 5-years of which must have been in a managerial level;
Knowledge in Geo-information (analysis and interpretation), Data Mining techniques, Analytics software use– at least 2 years.
Women are strongly encouraged to apply
Hand delivered applications will not be accepted.
Note: that only shortlisted candidates will be contacted.