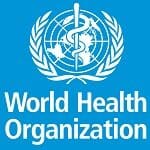 World Health Organization (WHO)
Senior Management Office (SMO) Assistant

 

–

 

(

2203031

)

 

 
Contractual Arrangement
:
Fixed-term appointment
Contract Duration (Years, Months, Days)
:
two years
       Job Posting
:
Apr 13, 2022, 2:51:15 PM
       Closing Date
:
Apr 26, 2022, 11:59:00 PM
       Primary Location
:
Zambia-Lusaka
       Organization
:
AF_ZMB Zambia
IMPORTANT NOTICE: Please note that the deadline for receipt of applications indicated above reflects your personal device's system settings.
OBJECTIVES OF THE PROGRAMME
The country team is responsible for promoting technical cooperation, stimulating interest and coordinating assistance for health development based on global and regional strategies and WHO guidelines.

DESCRIPTION OF DUTIES
1. Provide Administrative support to all the Senior Management Office (SMO) Cluster Officers;
2. Support with various correspondence based on the orientation of the WR and Program Officers in the SMO cluster; finalizing documents in accordance with WHO and departmental styles and accuracy before submission for approval and signature;
3. Organize the administrative preparation of internal and external meetings, including the preparation of business plans in GSM / Oracle, letters of invitation, cost estimates and travel requests; assist in the preparation of documents; sending materials and liaising with participants and others involved;
5. Analyze correspondence and requests received drawing attention to important issues. Schedule meetings of Program Administrators, according to schedules and needs; take minutes of meetings and follow up on issues requiring action to ensure prompt response to WHO requests;
6. Obtain information documents for meetings, seminars, workshops, etc. ensuring that Program Administrator have the appropriate information files and documents;
7. Ensure that technical reports and documents conform to WHO standards, rules, practices, procedures and editing style;
8. Monitoring and ensure deadlines are met, and correspondence, requests are analyzed and timely processed;
9. Use GSM to prepare requests for official travel by Program Administrators. Make airline, hotel reservations, prepare travel records and handle other related matters upon request;
10. Collaborate and interact with Programme Assistants in the other Clusters for administrative support related to cross cutting functions of the SMO Technical Officers whose work is of cross cutting nature;
11. Perform other related duties as required or directed, including support to the Administration and the Representative's Office.

REQUIRED QUALIFICATIONS
Education
Essential: Completion of secondary school followed by Administrative training and/or Management
Desirable: Diploma in Business Administration, Management or equivalent.

Experience
Essential: 8 years of experience in a recognized public or private institution
Desirable: Experience in administrative support positions within WHO or another UN agency is an asset. Experience in Oracle-based systems or another ERP-like system.

Skills
Demonstrate mastery; actualize knowledge in the use of modern office technology through internal courses, on the job or self-training. He / she keeps abreast of changes in procedures and practices, rules and regulations, organizational structure, in Country Office, organic group and WHO, to be able to brief and explain procedures to other members Staff.

WHO Competencies
Teamwork
Respecting and promoting individual and cultural differences
Communication

Use of Language Skills
Essential: Expert knowledge of English.
Desirable:
REMUNERATION
WHO offers staff in the General Services category an attractive remuneration package, which for the above position includes an annual net base salary starting at ZMW 408,036 (subject to mandatory deductions for pension contributions and health insurance, as applicable) and 30 days of annual leave.