Full Time
Applications have closed.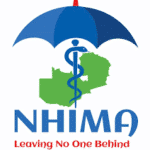 National Health Insurance Management Authority (NHIMA)
Job Purpose
Working with the Director of Research and Planning, the Senior M & E Officer's responsibilities will be the operational management of NHIMA's monitoring and evaluation systems as well as the provision of data management and statistical guidance to monitor the implementation of the National Health Insurance Scheme (NHIS) in Zambia.
S/he will advise and support the design and maintenance of systems for the accurate and timely collection and analysis of the NHIS data. S/he will work closely with the Health Insurance Services and Information Technology team to provide integrated health insurance data systems development support and drive improvements to deliver results.
Furthermore, the position will support the coordination of strategic planning in addition to the development of a robust monitoring and evaluation regime in NHIMA.
Key Responsibilities
1. Overall Responsibilities
Among others, the role will include the following core activities:
1) Development and implementation of the NHIS data collection tools, processes, and system updates ;
2) conduct routine and non-routine data analysis of aggregated facility and patient level health utilization and cost of health access data;
3) oversee data cleaning, quality control, and assembly and organization of datasets for implementation and analysis;
4) write data management codes and resolve queries as may be needed; and 5) design data report templates, formats, and dashboards.
2. Specific Responsibilities: 
M & E Systems Design and Data Management
1.Support the development of M&E tools and materials including to guide M&E design, planning and implementation across NHIMA.
2.Support the development, bench-testing, coordination, and maintenance of the design of data collection, quality control, data transfer, data management, and report generation on the implementation of the National Health Insurance Scheme (NHIS) including quality assurance and data integrity.
3.In collaboration with the ICT department, support the design and implementation of ICT for M&E platforms to include information dashboard design, remote monitoring on NHIS health services utilization and maintain a central repository of data collection forms.
4.Provide inputs into NHIMA Actuarial Assessments by conducting robust data checks.
5.Draft M&E reports, policies, and procedures documents and assist in quality control review of these documents with regards to the implementation of the NHIS.
6.Support the development of the NHIS annual report including analysis, data visualization, and report writing.
7.Participate in and advise on strategic initiatives in the NHIS on the enhancement of access to universal health coverage such as benefits package design, costing and scheme viability assessment based on data generated from a robust M & E system.
8.Support the development and evaluation of the NHIMA Strategic plan.
9.Participate in knowledge dissemination events on NHIS to enhance public knowledge on the operations of the NHIS.
10.Other functions as may be directed by the Director Research and Planning.
Knowledge, Skills, Qualifications and Experience
Grade twelve (12) School certificate with 5 'O' levels with credit or better including Mathematics and English Language
Bachelor's Degree in Demography, Economics, Statistics, Development Studies, or any social science with training in Monitoring & Evaluation.
Specialized training/certification in monitoring & evaluation is a must.
Advanced Degree in Demography, Data Science, Social Research, Economics, Statistics, Public Health, Public Policy, or a related field in Monitoring & Evaluation will be an added advantage.
Minimum 3 – 5 years of relevant work experience in implementing robust enterprise-wide programme monitoring and evaluation systems.
Competencies required for this Role
1. Demonstrated hands-on experience in the management and manipulation of large and complex M & E datasets and creating data visualizations.
2.Hands-on experience in planning and conducting statistical analyses alongside strong statistical skills in Stata, R, or similar software in addition to possessing excellent skills in Excel spreadsheet development and maintenance and visualizations such as Power BI, and Tableau or any other data analytics and visualization systems.
3.Experience with mobile data collection systems as Computer Assisted Phone Interviews (CAPI) required.
4.Demonstrated knowledge and experience in health systems information management including a deep understanding of Zambia's Health Information Management Systems such as District Health Information System (DHIS2).