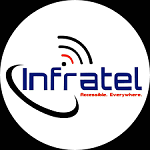 Job Purpose
To ensure that the company is compliant to all laws, internal policies, applicable IDC policies/circulars and to attend to the company's dispute resolution proceedings
Key Responsibilities
Regularly monitor and ensure institutional compliance to applicable legislation
 Regularly monitor compliance to license requirements and or regulator directives
Develop, track and report on the progress of the compliance monitoring plans for the business area in order to identify significant compliance breaches, exposures and potential areas of improvement.
 Update and maintain the INFRATEL Compliance Tracker.
 Report all material compliance issues.
Attend to INFRATEL's dispute resolution proceedings, including ex curia meetings; mediation, arbitration, and Court.
Monitor departmental expenditure and advise supervisor on extent of adherence to the annual budget
Executes any other duties as may be assigned.
Knowledge, Skills, Qualifications and Experience
Bachelor's Degree in Law (LLB)
An advocate of the High Court of Zambia (ZIALE)
Minimum of three (3) years post admission at the bar work experience in a similar role
Good understanding of the Zambian laws
Competencies required for this Role
Experience in dispute resolution
 Excellent relationship management and communication skills
Excellent writing skills
Good planning and Organizational skills
High level of confidentiality, dependability and attention to detail
Executes any other duties as may be assigned.