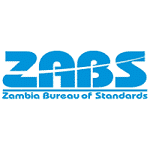 Website Zambia Bureau of Standards (ZABS)
1. SENIOR LABORATORY ANALYST – MICROBIOLOGY & CHEMISTRY (ZABS 4 x1)
JOB PURPOSE
To supervise the day-to-day running of the Microbiology and Chemistry Laboratories and ensure that test work is performed efficiently and to the satisfaction of superiors and clients.
The performance of work will be carried out in line with the requirements of the Laboratory Quality System, ISO/IEC 17025 and Accreditation bodies.
A. KEY RESPONSIBILITIES
Ensure that appropriate test methods and procedures are developed and existing ones revised to meet required standards
Ensure that samples are tested efficiently and in accordance with agreed procedures and schedules
Monitor the quality of test results and ensure that effective quality control measures are in place
Implement and maintain an effective laboratory quality management system in the section to ensure laboratory accreditation
Ensure that equipment is properly maintained and calibrated in accordance with established schedules
Ensure that appropriate laboratory consumables are procured, properly utilized and stock levels adequately maintained.
Ensure effective supervision of subordinates, identify their training needs and conduct on-the-job training
Ensure that appropriate environmental, health and safety procedures are compiled and implemented to protect personnel and the environment.
Investigate all client complaints and ensure satisfactory remedial and preventive actions are taken.
Ensure that effective communication is maintained with clients, suppliers and management and accurate reports are issued on time
Ensure effective implementation and maintenance of the Laboratory Quality Policy, ISO/IEC 17025 and other statutory & regulatory requirements.
B. QUALIFICATIONS, EXPERIENCE & PERSONAL ATTRIBUTES
Full Grade 12 Certificate
Degree in Chemistry and Microbiology, Food Science or equivalent.
7 years' experience at supervisory level in busy chemical and microbiology laboratory
Technical Skills: ISO 17025: Knowledge and implementation is a must, Method Validation, Proficiency Testing and Laboratory Accreditation procedures.
Able to write clearly and produce accurate reports
Able to communicate effectively in English
Candidate must have Management Skills, Leadership skills and Interpersonal Skills
Computer Literate (including use of spread sheets, word processing, PowerPoint and Internet)
CONDITIONS
The positions in ZABS 5 are in Permanent and Pensionable conditions of service category whilst
positions in ZABS 4 are in contractual conditions of service.
Suitably qualified individuals are therefore encouraged to apply for the jobs, by sending your application letter together with copies of educational and professional certificates and a detailed CV as a SINGLE PDF document to [email protected]. The title of the PDF document should include the Candidate's Name and Position applied for. All applications must be submitted electronically, any application delivered physically WILL NOT be considered. Closing date for applications is 26th January, 2022.
The Human Resources and Administration Manager
Zambia Bureau of Standards
P.O Box 50259
LUSAKA