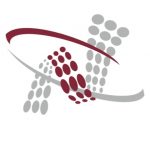 NetOne IT Zambia
Background
NetOne (www.netone.co.zm) is a leading Information & Communications Technology Services Group and is looking to grow its Sales team through the introduction of additional Key Account Managers in the Sales & Customer Care division who shall take responsibility of business development through direct sales engagements. NetOne represents multiple OEM vendors such as Dell, HP, Cisco, Microsoft, Sage ERP, VMWare, Symantec, Avaya, Veeam, Net App, Oracle EATON & APC to name a few and the Key Account Managers shall be responsible for generating businesses leads and converting to sales for these products and related services within the government and private sector business entities in Zambia.
Roles & Responsibilities
The duties of the job will include but are not restricted to:
Play an integral role in business pitches for Software Solutions (ERP Solutions) and Data Center portfolios.
Hold responsibility for the effective on-boarding of new clients.
Be Responsible for the development and achievement of sales through the direct sales channels.
Focus on growing and developing existing clients, together with generating new business.
Prepare tenders and responses to Requests for Proposals' in line with customer requirements.
Act as the key interface between the customer and all relevant divisions within the group.
The pre-requisites of the role include:
MUST have experience in sales and business development of ICT products and services, preferably Software solutions or Datacenter
Previous experience in Account Management or Territory Sales and display an attitude that is key to success;
Strong account management and relationship building skills;
Experience of managing large accounts at head office level;
The qualifications of the job include:
Bachelor's Degree in marketing and Information Technology
At least 3 to 5 years' experience in a sales or pre-sales role with a System Integration company, Telecom or Internet Service Provider.
Excellent working knowledge of MS Office – Word, Excel & PowerPoint
Good understanding of the ICT Industry
How to apply?
Send us ONLY a ONE-pager about yourself, your professional background and why you are suitable for this role. ONLY Short listed candidates will be contacted for detailed CV's and other requirements. You can email your ONE-pager to [email protected]