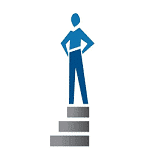 Website TopFloor Zambia
Job Title: Senior IT Technician
Our client, a multinational pharmaceutical and life sciences company is looking to hire a Senior IT Technician.
Key Responsibilities:
Monitor and update Help Desk incident and work order tickets within Service Level Agreement
Provide PC Services including imaging, re-core, deployment, repair, upgrade and asset management
Provide end user software services for Windows, iOS, Mac, Android.
Manage and report inventory at site (Server room equipment, PC, accessories, mobiles, tablets etc.)
Provide dispatch services to remote users or sites (service end user at their location).
Provide on-site support for network, server, hardware upgrades or projects at site.
Liaison with facility service providers for maintenance of A/V, UPS and Printers.
Deliver prepared training to users at site for new equipment and software.
Ability to travel to remote sites as needed (scheduled or on-demand).
Ability to work off hours if needed.
Desired Skills, Qualifications and Experience:
A minimum of 7 years of PC Hardware, peripheral, mobile devices, printer, networking and support experience.
Knowledge and understanding of systems management services (i.e. Altiris, MS SMS)
Microsoft's Active Directory, Remote Desktop services, and remote assistance tools
Microsoft Windows Operating systems, messaging, and email products including Outlook and O365 (Required)
HDI Desktop Support Technician OR CompTIA A+ Certification (Required)
Microsoft Certified Professional and MCSA Windows 10 (Required)
ITIL Foundation (Preferred)
CompTIA Networking + Certification (Preferred)
Must have both verbal and written English communication skills.
Must have clean, full valid driving license and passport for international travel.
Client focus: Identifies and satisfies the need of external and internal clients. Continually pursues ways to provide value-added solutions. Build relationship and trust with clients.
Result Oriented: Fosters a sense of urgency, identifies, and overcomes obstacles. Balances the big picture with day-to-day activities/issues for their technology. Persistent in the pursuit of results.
Communication: Creates an environment that fosters open, frank communications. Clearly expressing oneself orally and in writing. Listens carefully, solicits other opinions. Handles questions well in highly visible challenging solutions.
Team Orientation: Works cooperatively with others. Encourage participation. Values the contribution of all team members.
Problem Solving: Make sound, timely decisions, Evaluates short and long term impact decisions. Demonstrate good judgment and confidence to select appropriate approach and make full responsibility for end results.
How to apply
Applicants should send their resumes to [email protected] with the job title as the email subject before 23rd July, 2021. Only shortlisted candidates will be contacted.
Find Zambia Jobs – The best job board for Jobs in Zambia