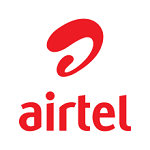 DEPARTMENT : Information Technology
VACANCY : Senior IT Administrator – Products & Promotions
JOB LEVEL : Senior Officer
LOCATION : Lusaka, HQ
JOB PURPOSE:
Support the business initiatives through development and delivery of products and promotions.
Review the Product & Promotion, GSM related & Airtel Money projects requirements and specifications then offer technical requirements and specifications
Resolve/Troubleshoot client queries raised on the products and promotions
Ensuring that all promotions servers are running smoothly and smooth integration of systems
Ensure strategic alignment as the result of selecting and adjusting IT portfolio components to contribute to accomplishing the organization's strategic objectives.
Ensuring timely and consistent communication to stakeholders on progress, impacts, and changes associated with management of the products & promotions and GSM related projects and changes
REPORTING TO THE SENIOR MANAGER RELEASE AND PORTFOLIO- THE SUCCESSFUL CANDIDATE WILL;
Liaise with rest of the IT functions and other business units on all new initiatives for clarity/requirements gathering
Provide business analysis of new products
Design products solution and coordinate the implementation of all new products as per the business requirement
Drive project execution; track project activities, monitor and handle changes, conflicts and escalations
Perform daily O & M and ensure max availability & performance of products and promotions systems for better customer experience
Perform Products changes as per change process
Support of all incidents and requests on products & promotions
Ensure Maximum Operational availability of all products and services
Manage projects for all new system requests– perform business analysis function, document and sign off all necessary documents – CBR, SoW, Prepare and track Project plan, regular update – weekly
Incorporate Bharti Security Policy on all new customer requirements and existing applications and services
Ensure Airtel IT Operational policies are followed during day to day operations of all services, products and applications
Follow Airtel IT Governance processes in consequence management
Closure on time all of findings and points raised during IT audits
Be the subject matter expert on products and promotions technical solutions
Responsible for solution roadmap
Standardize solution environment and architecture
Review/Validate and Prioritization of CSR
ACADEMIC REQUIREMENTS
University degree in Computer Science, Computer engineering and other related disciplines
Professional qualification in Project Management Techniques
Professional qualification or certificates in programming and database administration
WORK EXPERIENCE
At least 3 years of hands on working experience in telecom
Experience in SQL, database management, system integration, applications development and deployment.
Ability to work under minimum supervision (Dynamic and self-motivated)
Project management Skills
Other Requirements.
Demonstrated success in managing multiple services simultaneously
Proven ability to influence cross-functional teams without formal authority
Excellent communication, presentation and organizational skills
Successful background with stakeholder/partner management
CLOSING DATE
Suitable candidates requested to apply by sending through their CV's to [email protected]. Closing date for receiving applications is 30th July, 2021.
Airtel is an Equal Opportunity Employer and is non-discriminatory on the basis of race, gender, sexual orientation, disability, ethnic grouping.
Please note that due to the high volume of applications received, only shortlisted candidates will be contacted.
Find Zambia Jobs – The best job board for Jobs in Zambia