Full Time
Applications have closed.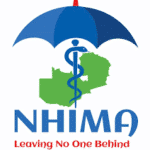 National Health Insurance Management Authority (NHIMA)
Job Purpose
The role is responsible for the validation of documents before investments are made, participates in the implementation of the NHIMA investment products, and monitors projects/ investment asset financing and information flow and updates, in order to provide efficiency in investment transactions. Further, this role ensures that regulatory compliance is adhered to as per best Investments industry practice, applicable securities laws, Treasury and Investments laws and total adherence to the internal processes, policies and procedures for Investments settlements.
Key Responsibilities
The main functions and responsibilities of the Senior Investments Officer- Back Office & Compliance include but are not limited to the following: –
Validate documents to ensure the information is up to date and accurate to ensure decisions made are correct.
Treasury Management Operations in line with Cashflows and fund obligations.
Attending to audit requests and queries and ensuring that these are resolved timely.
Monitoring the effectiveness of systems, policies and procedures used in the delivery of back-office service, to identify gaps and develop solutions for the gaps identified.
Ensure due-diligence on investment transactions is conducted to identify and address any risk exposures in a timely manner.
Ensure the reconciliation of investment transactions with stakeholders to ensure investment data is correctly documented and reported in order to assist make informed investment decisions.
Ensure the clearing of transactions to ensure investment transactions happen within the stipulated time for enhanced returns on investment decisions.
Prepare reports on investment back office to ensure challenges are identified and solutions to the challenges made for enhanced efficiency and effectiveness in back-office operations.
Monitor the improvement on the current projects/ investments in all asset classes, to ensure management is aware of any challenges that require to be addressed.
In cases of default of investments transactions, follow-up with counterparties until such default is settled.
Report NHIMA's back office incidents to the Manager- Investments, and recommend relevant actions to be taken, to ensure appropriate strategies are developed and implemented to prevent recurrences.
Coordinate with any outsourced back office(s) to easily monitor and control all NHIMA's back-office operations for enhanced service delivery.
Check the data flow between the front office and any outsourced back office to ensure that systems are properly reconciled and accurate.
Coordinate the update of project records/ asset financing investments, agreements, contracts and documents to ensure the documents are well updated and maintained for easy retrieval of supporting documents.
Ensure that data is correctly captured into the Investments Software to ensure timely generation of information from the system.
Ensure that all investments transactions are settled with counterparties within the shortest time period as guided by governing processes, policies and procedures.
Maintain daily manual records of all the NHIMA's investments transactions in order to keep a clean investment record.
Carry-out out advanced and detailed valuations of Fixed Income Securities, Equities (Private and Listed) and other Investment products as per best practice.
Ensure that collateral obtained from counterparties (i) documented (ii) reconciled, and (iii) managed efficiently to ensure smooth investment transactions.
Knowledge, Skills, Qualifications and Experience
Grade 12 Certificate with 5 'O' levels with credit or better in Mathematics and
English;
A Degree in Business/ Accounting/ Economics/ Professional qualification  or equivalent from a recognized University;
Post qualification certification in investments management such as; ACI-Operations/ Investment Advisors and Stock Brokers Course qualification  or equivalent from a recognized Authority of issuance;
Minimum Five (5) years proven work experience in a similar role;
Valid membership with the Capital Market Association of Zambia (CMAZ) /ACI Zambia/ CFA Association/ CAIA Association
Competencies required for this Role
Must have strong written and oral communication skills;
Must have strong influencing and negotiation skills;
Proficiency office applications such as Word, PowerPoint and many other relevant applications;
Good knowledge of CFA Code of Conduct and ethics; and
Attention to detail.