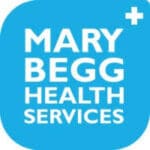 Mary Begg Health Services
Position: Senior Human Resource Officer
Role Description
The Senior Human Resources Officer is responsible for providing HR support functions to MBHS which include recruitment, staffing, performance monitoring and disciplinary.
Educational Requirements 
Must have a Bachelor's Degree in Human Resource Management or any business related course .
Must be registered with the Zambian Institute of Human Resource Management (ZIHRM) and maintain a valid  practicing license.
Training in payroll administration is essential and must have an understanding of accounting principles.
Key Responsibilities
Ensure that MBHS standard operating policies and procedures are followed with regards to the HR department and ZIHRM code of ethics.
Always adheres to the MBHS Code of Conduct and provides high quality, professional and friendly service at all times.
Must maintain good knowledge and understanding of the Zambian Labour laws, rules and regulations of MBHS and give good and sound  advice to the Company's employees.
Ensures all legal and national regulations are upheld at all times and the Company maintains a good reputation.
Unconditional acceptance of the Mary Begg confidentiality agreement regarding patient information, staff information and all matters relating to Mary Begg business. Failure to comply will result in disciplinary action and/or dismissal from post.
Key Accountabilities
Reporting into the Human Resource Manager, this role will be responsible for:
The Senior HR Officer is responsible for processing payroll and maintaining the employee database regarding salary and pay.
Address any discrepancies/queries/issues related to the Companies payroll records to ensure compliance to all statutory requirements and raise concerns to the HR Manager immediately for further action or follow-up.
Generate weekly/monthly/quarterly and annual reports to the HR Manager or as requested.  Deliver all requested reports on time and completed.
To work very closely with the site HR assistants in ensuring that all payroll inputs are captured accurately and timely.
Provide training and support to the sites and help in resolving payroll issues.
Produce monthly overtime reports
Provide analysis and support that allows effective decision making around overtime
Provide support in reconciliation and identification of payroll errors
Participating in annual and quarterly budgeting processes
Identify opportunities for performance improvement through payroll data analysis.
Coordinating with other members of the HR team to review payroll information and forecasts
Identifying trends that will help the HR team and department heads in manpower planning by providing recommendations for improvement
Maintain a database of all expatriate staff and ensure that all expatriate staff have valid employment permits.
Ensure timely application of employment permit renewals to ensure compliance with the Immigration requirements of Zambia.
Facilitate for the collection of employment permits for expatriates.
Provide HR support and advice to HR Officers, and Managers in order to develop the skills and capabilities of staff
Maintain good industrial harmony by ensuring well-coordinated communication on all employee wellness issues and implementation of policies and procedures
Conduct disciplinary hearing for staff up to the level of mid Management
Work with Unions, Employees and Managers, sometimes on contentious issues.
Monitor staff performance and attendance activities
Ensure all payroll inputs are correctly captured and recorded and provide training to HR Officers.
Set up and maintain all general employee payroll records.
Provide HR support to ensure the team delivers on its objectives,
Any other responsibilities as assigned by the HR Manager.
Customer Service
Exhibits professional conduct at all times towards patients/clients and staff members.
Does not engage in personal confrontation with fellow employees  but seeks better ways of resolving grievances by engaging the right people to sort out any grievances.
Does not engage in any social conduct that brings the name of the company to disrepute.
Undergone in-house training on good customer service
No complaints are reported against the employee relating to unprofessional behaviour (i:e bullying patients, rude,  yelling etc).
Professional
Must have at least 4-5 years post-qualification
Experience in payroll management.
Attend in-house training seminars as mandated by the HR Manager.
Good maths and accounting skills are required for this role.
Good analytical skills
Demonstrates effective teamwork with other members of the HR team and healthcare team.
Communicate with staff in a clear and professional manner.
Proficient in MS Office (Word, Outlook and Excel).
Behavioural
Excellent Judgement
Critical thinking
Problem Solving skills
Strong Communication skills
Service minded, time management and Quality care minded.
General
Proficient in written and spoken English.
Always adhere to the MBHS uniform policy and code of conduct.
May be required to travel to other MBHS facilities as directed by the HR Manager.
Must be honest, trustworthy and act with integrity at all times.
No consumption of alcohol is allowed whilst on duty. Intake of alcohol while off duty is allowed but inebriation is forbidden in public.
Quality Management
Ensure reports are produced from accurate and reliable information with a clear audit trail.
Produces work of a standard that is acceptable to the HR Manager and the General Manager