Full Time
Applications have closed.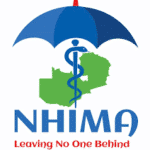 National Health Insurance Management Authority (NHIMA)
Job Purpose
The role will be responsible for carrying out human resource operations of the Authority within the Human Resource & Administration Department.
Key Responsibilities
The key functions of the role will include but not limited to;
Maintaining a recruitment plan as approved and following up the status of recruitment for each position vacant;

Coordinating and conducting interviews and assessments with hiring managers
Ensuring all newly hired staff are scheduled for onboarding/ induction programme in one weeks' time of onboard;
Ensuring that job offer letters, contract agreements are timely prepared with job description;
Ensuring all staff have specific roles and received performance evaluation as per timeline.
Compiling and reporting performance evaluation results for staff for management intervention;
Maintaining performance tracking for each individual and copies of Performance evaluations in their file.
Following up with supervisors and employees that performance evaluation actions/recommendations are implemented;
Assisting the head of the department in developing and maintaining a training programme of all internal and external training;
Assisting the head of the department in collecting feedback from staff and supervisors and developing major training needs for the year;

Identifying internal and external capacity to conduct training based on the identified needs;

Monitoring and keeping a record of training activities in the year and evaluating the effectiveness of the training and development interventions;
Managing employee relations matters and procedures in line with the Disciplinary Policy, Code & Disciplinary Handling Process;
Processing payroll and collaborating with Finance Manager for final payments and collaboration with Finance & Investments Directorate for payment of statutory obligations such as NAPSA, NHIS, WCFCB, PAYE;
Administering human resource and administration policies for equity, fairness and consistency;
Providing advice and support to managers and staff on human resource-related matters;
Reviewing policies and procedures and recommending changes as may be required;
Participating and/or leading in human resource projects and process improvement initiatives;
Performing any other task as may be delegated from time to time.
Knowledge, Skills, Qualifications and Experience
Grade twelve (12) School certificate with 5 credits which should include English Language and Mathematics.
Bachelor's Degree in Human Resource Management, General Management, Public Administration, Industrial Psychology, Organisational Development or any related field;
A Member of Zambia Institute of Human Resource Management; and
At least five (5) years of industry experience
Competencies required for this Role
Good oral and writing skills;
Must be proficient in computer skills, including Microsoft Office Suite (Word, PowerPoint, and Excel); scheduling appointments/updating calendars;
General knowledge of Zambian labour laws and practices;
Skills in database management and record keeping; and
Must have good interpersonal skills and organisational skills;