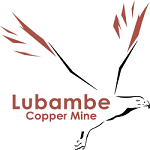 Lubambe Copper Mine
Lubambe Copper Mine is located within the Greater Konkola Area of the Zambian Copperbelt and consists of a large – scale mining license covering an area of approximately 228 square kilometres. Completed and commissioned in 2012, Lubambe is an underground operation supported by a shaft and decline access with a 2.5 million tonne per annum capacity ore concentrator. The mine's current depth is 450meters producing a high-grade copper concentrate which is then treated at Zambian smelters. The mine currently employs 1, 125 direct employees, a further 800 contractors. It places the highest priority on safety with a world class safety system. Supporting local communities and suppliers is a key business focus of the mine. EMR Capital owns an 80% controlling interest in Lubambe while ZCCM-IH owns 20%.
The Mine seeks to employ an experienced and qualified individual in the following position:
Job Title: Senior Geotechnical Engineer (x1)
This position reports to the Technical Services Manager
Core Purpose of the Position
To co-ordinate all Geotechnical activities and provide effective and quality services/support expertise to the mining operations, in order to achieve desired goals and ensure sustainable short- and long-term plans in operations
Key Performance Areas/Indicators (KPA/Is):
Coordinate and manage the SHE policies and procedures in area of responsibility as well as compliance to statutory requirements.
Manage and develop a team of geotechnical engineers, develop the geotechnical team through an effective programme of skills transfer, mentorship and appropriate training.
Coordinate and communicate effectively with other geotechnical, operational, support and managerial teams.
Oversee and review the completion of all geotechnical related statutory monitoring and reporting requirements.
Provide geotechnical guidance and input into mine planning.
Develop the medium to long term geotechnical plan aligned with business objectives, best practice and the production plan.
Formulate ground control management strategies.
Contribute to review, audit and sign off geotechnical databases and models.
Review annual and LOM plans to advise on the safest mining sequence using numerical modelling.
Coordinate and review geotechnical design and analysis for subsurface excavations and underground structures.
Develop ground support systems using engineered rock mechanic principles.
Complete performance analysis, using various geotechnical engineering software for surface excavations and underground mine structures.
Implement geotechnical systems and procedures in the operation.
Manage QA/QC programmes for ground control systems and ensure any non-compliances are addressed appropriately and in a timely manner.
Ensure all fall of ground occurrences and support failures are thoroughly investigated, documented and that corrective actions are implemented.
Academic Qualifications and Experience
Bachelor of Engineering in Mining Engineering/BSc Mining obtained from a recognised institution.
Member of the Engineering Registration Board of Zambia Registered (R.Eng).
Member of Engineering Institute of Zambia (P.Eng).
Minimum of 5 years work experience in Geotechnical/Rock Mechanics in underground mining operations.
Proficient in Geotechnical Engineering software such as Map3D, Examine2D, Unwedge, Gem4D, Dips.
Knowledge of Surface Subsidence Monitoring (Tremble 4D/InSAR Satellite Monitoring etc) will be added advantage.
Applicants who meet the above requirements are invited to send their Curriculum Vitae in MS word format to [email protected]. Please indicate the job title of the job you are applying for in the subject line of your e-mail. The closing date for receipt of applications is Wednesday 7th April, 2021.
Only shortlisted candidates will be contacted.