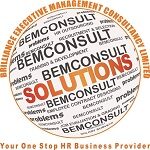 Website Brilliance Executive Management Consultancy
Description:
Brilliance Executive Management Consultancy Limited (BEMCONSULT) has been engaged by Joint Country Programme (JCP) to assist in the identification and recruitment of qualified and competent professionals in the NGO sector. These positions will be based at the Country Office in Lusaka & the provincial office in Luapula (Mansa).
Organisation Background
The Joint Country Programme (JCP) is a duo of organisations consisting of Dan Church Aid (DCA) and Norwegian Church Aid (NCA), and was created in 2011 for purposes of working together within the ACT Alliance to:
create synergy and positive sustainable development in the lives of the poor and marginalised people in the target communities of Zambia, but also to
reduce costs and increase efficiency and effectiveness. 
Job Purpose
The Senior Finance and Compliance Officer will lead processes to follow-up both NCA and partners' compliance with NCA and donor requirements, ensuring that repeat funding is avoided. Ensure compliance, quality, and transparency with NCA procedures and donor requirements including reporting and deadlines to contribute to the highest possible impact for the available resources.
Summary of Key Responsibilities;
As a contact person for NCA partners, responsible for maintaining a continuous dialogue with the partners on issues related to the grant and observing formal donor requirements.
Adhere to relevant external and internal standards, policies and procedures and meeting NCA stakeholders' expectations on administrative and management issues.
Participate as an observer in the Steering Committee and Agency management structures
Perform the accounting function of NCA Zambia, ensuring accurate financial records
Production of Donor reports and ensure compliance with Donor requirements. Consolidation of partner reports after proper quality checking
Work closely with the Head of Programmes and Programme Coordinators on the financial performance of the project and provide advice as needed.
Preparation of programme budgets together with program staff and assess the budget performance of the project
Capacity Development and follow-up of partners
Compliance on all contractual issues: ensuring adherence to donor requirements
Overall reporting, quality assurance of all deliveries and submission to Finance Manager
Communications hub for all contractual issues, compliance, reporting procedures and financial management issues
Disseminating donor requirements to the project implementers
Develop and propose standards, templates and minimum requirements for data management, monitoring and reporting, in close collaboration with the Programme Coordinators.
Oversee the completeness of NCA's documentation, both paper-based and electronic of grant agreements, project documents and key correspondence with donors and partners.
Required Skills and Abilities;
Must be a good problem solver, analytical, creative, and innovative.
Must have a good command of the English Language, both written and spoken and be professional.
Reliable and trust-worthy
Cross-cultural sensitivity, flexible worldview and emotional maturity.
Primary Areas of Accountability:
Qualifications and Experience
Degree in Accounting, Finance or any Finance related degree
Certified Public Accountant (CPA) or Chartered Accountant is desirable (Full ACCA, CIMA or CA Zambia)
Must have at least a minimum of 7 years' experience in Grant Accounting/Compliance Officer role is required with a preference for EU and other grant experience.
Compliance Management with an International NGO is an advantage
Knowledge of computer-related financial/accounting systems and budgeting is necessary.
Demonstrated capacity to function well in a team and contribute effectively to team efforts.
Member of ZICA
If you meet the minimum hiring requirements for the above position, please email your CV and Cover letter clearly stating your salary expectations to [email protected] and copy-in [email protected]

Note that, all communications will be kept in the strictest of confidence. If you do not receive communication within 21 days of the closing date of the advert, please consider your application unsuccessful.
Closing date: 09/04/2021

DO NOT SEND CERTIFICATES AT THIS STAGE