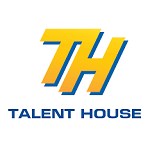 Talent House Limited
One of Zambia's leading air conditioning & refrigeration, elevators and escalators company is looking to fill the role of Senior Engineer-Elevator & Escalator.
Ability to significantly grow the Company's market-share, turnover and profitability in the Elevator & Escalator sector, in particular but not only limited to the installation of new elevator & escalator systems, the modernization of existing elevator & escalator systems and the service & maintenance of elevator & escalator
Able to carry out all Service, Maintenance and installations of all escalators and elevators works on sites as per installation
Well versed in ThyssenKrupp Elevators AG standards.
Fully conversant with Technical Training of Company Employees
Must have Project & Site Management experience
Full knowledge of Stock, Cost & Budget Control for site works and all materials and equipment issued under his supervision,
Issuing of Materials and Equipment to various projects and sites,
Must have sales exposure and manage clients and customers in the elevator and escalator sector
Must be able to compile tenders and quotations for large projects.
Minimum 7 years' experience with at least 3 years in Managerial position.
Preferred experience in sub- Saharan African countries.
Minimum age 35 years.
Find Zambia Jobs – The best job board for Jobs in Zambia