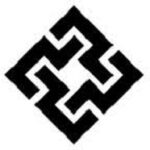 At First Quantum, we free the talent of our people by taking a very different approach which is underpinned by a very different, very definite culture – the "First Quantum Way".
Working with us is not like working anywhere else, which is why we recruit people who will take a bolder, smarter approach to spot opportunities, solve problems and deliver results.
Our culture is all about encouraging you to think independently and to challenge convention to deliver the best result. That's how we continue to achieve extraordinary things in extraordinary locations.
Job description:
Purpose:
Surface Mining, the Blaster is responsible with the safe, efficient and productive loading of blast holes within the surface mining operation. The incumbent performs all duties for this position in accordance with Company Policies, Management Systems, and Standard Operating Procedures.
Key Responsibilities:
Technical Accountabilities
Design, plan, monitor and report on all drill and blast activities to ensure a productive and efficient mining operations.
Produce accurate Drill and Blast designs in a timely manner, as defined by 3 monthly and weekly plans provided by short range engineering.
Under the direction of the Chief Engineer undertake Drill and Blast related project studies and investigations: blast movement monitoring, wall control blasting trials, electronic initiation designs, mine introduce Innovative D&B Engineering techniques and products.
Be able to verify, analyse and report blast performance data.
Liaise with other department on deliverables inputs and stake holders.
Compliance / Quality Control
Champion Operational quality control. Ensure holes are drilled to Engineering planned depth, location, and Inclination to achieve the desired blast results.
Prepare, Monitor and updates production data associated with Drilling and Blasting activities.
Review q/a data digging rates and blast videos determine areas of further

improvement.  

Ensure Blast masters plans for the 3 months' forecast are produced in timely manner.
Review and analyse contractor short reports identifying trends and inefficiencies.
Consult and develop a close working relationship with the Geotechnical Engineer in order to optimize pit wall stability.
Develop a sense of continuous improvement. Seek to streamline drill and blast process to increase productivity, quality and compliance.
Other duties as directed by the Mine Manager.
Qualifications & Experience:
BSc / BEng Mining.
Minimum of 5 years experience in international mining.
Ability to work in a team environment with many stakeholders.
Excellent verbal and written communication skills.
Ability to maintain self-discipline within a stressful environment.
Ability to lead a multi-cultural environment.
Middle management experience.
Behavioural Traits:
Ability to maintain composure when dealing with conflicting priorities while providing consistent leadership and direction.
Must be able to develop and maintain a cohesive working team.
Ability to work effectively under pressure, remaining on track and compensating for variances.
Demonstrated ability to manage

suppliers/contractors.

Vision to perceive risks and opportunities and an ability to act on these circumstances accordingly.
Ability to develop solutions in a rapidly changing and mentally challenging environment.
Willingness to take initiative on projects, design changes, and inventive solutions.