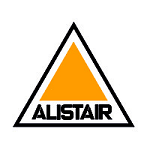 Alistair Group
Job Title: Senior Driver Coordinator (Zambia)
Are you someone with a "hunger for growth", a "whatever it takes mentality" and understand the advantages of a team environment and what it takes to thrive in one? Are you someone who "Questions things" and "looks for improvements"? Do you have experience in taking a fast-growing business to a greater height? Then you may be perfect for our Senior Driver Coordinator role.
Ensure driver success through relationship building, effective communication, positive recognition, and timely addressing of issues (personal and performance-related).
Assist/coach drivers on time management issues and preparing leave plans for all drivers
Hold drivers accountable for quality performance; address non-performance or substandard issues with timely resolution of all escalations to driver management as well participating in disciplinary processes
Recognize positive performance through properly measured and communicated monthly driver performance ranking
Manage drivers in fulfilling their contractual agreements (i.e employment contract, 100L balance agreement, driver's conditions) and compliance with company policies and procedures.
Listen and communicate effectively with other non-driving staff; function as a liaison between the driver and other departments to facilitate problem resolution.
Responsible for Driver Retention by retaining and promoting quality driving professionals.
Monitor effectively benched drivers and those under probation by allocating tasks, training weekly, and tracking daily completion of duties with supervisors responsible.
Proper accounting for drivers not assigned to the vehicle by updating driver dashboard each morning and sending reports to the workshop, hr, and operations department on drivers returning from trips and advising their status i.e. bench, disciplinary, leaves, etc.
Reviewing all drivers' information during the screening phase of recruitment and interview candidates thereafter to ensure quality drivers are joining the company.
Monitoring Driver Trip KPI Reports, and driver debriefing scores, ensuring all failed Driver KPIs are fully investigated, establishing the route cause of failure, co-ordinating required rectification with HR (Discipline), Training (Gaps identified), Wksp (Wksp SOPs), LoadMaster (Safe loading), Admin (Vehicle and driver documentation) and Fleet Manager (Journey management/documentation).
Conducting driver morning toolbox talks, promoting best practices, and briefing on areas for improvement during these morning parades.
Carry out road patrols and suggest the establishment of a proper policing strategy to ensure drivers are complying with company values, maintaining a professional image and professional customer interface.
In conjunction with the loadmaster help to ensure drivers are correctly equipped by carrying out kit checks and holding drivers accountable for any damage and losses.
In conjunction with Fleet Managers, ensuring drivers are dispatched with the correct documentation and training qualifications and they are satisfied that they have been fully briefed prior to departure.
Quality control for all drivers under training by maintaining direct liaison and feedback to driver training on any training gaps … verify 100% of drivers during initial training assessment and probation reviews.
Monday to Friday plus alternate Saturdays
Find Zambia Jobs – The best job board for Jobs in Zambia