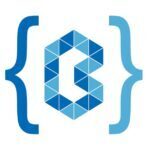 BlueCode Systems Limited
BlueCode Systems Limited is an ICT company that is a leader in systems and platform development for clients in various industries.
Role: Senior Software Developer
Objective of role: This role will be responsible for overseeing the development of various pieces of software. The person will need to have detailed knowledge of software development lifecycle, processes and possess experience in design, development and successful delivery.
Key Outcomes
Design and architecture of software based on relevant open source technologies.
Ensure high standards by conducting and co-ordinating code reviews, relevant trainings and continuously reviewing the company's software standards
Coordinate tasks and issue assignment among developers
Work with business analysts to understand client requirements and required implementation.
Coach and guide junior developers on implementation
Produce reports for internal and external use.
Prepare documentation, test cases and training materials as needed
Develop concise and clear technical documents on basis of evaluation of business and functional requirements
Testing including defining acceptance testing and gathering feedback from pre-release testers
Core Competencies
Good written and verbal skills
Proven ability to ship working software
Self-driven and can operate in a fast moving and changing environment.
Software architecture design skills
Experience developing on and deploying Android Applications
History of leadership on complex projects from inception to completion
Requirements
Minimum degree in software engineering, computer science
Minimum 6 years of experience in a software development leadership role with growing responsibilities.
Proof/Details of software development experience through demonstrable tools, applications and solutions designed and developed.
Remuneration package
Fixed Term Contract Length: 6 Months, renewable subject to operational requirements
Compensation: Gross pay of K25, 000 per month
IMPORTANT!!
Send the application to [email protected] with the subject: SENIOR DEVELOPER